Japan's SoftBank and Saudi Arabia's PIF to launch $100bn tech fund
Rajeev Misra, SoftBank's strategic finance head, will lead the fund.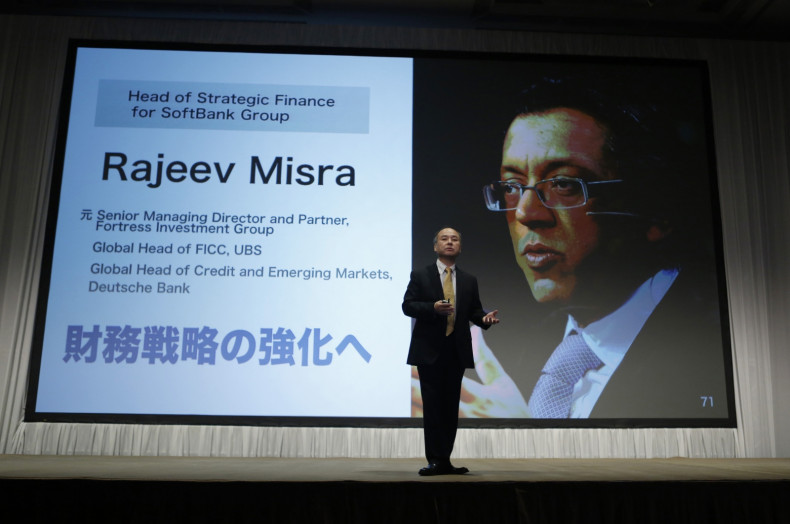 SoftBank Group and Saudi Arabia's Public Investment Fund (PIF) are setting up a new tech fund. This private equity fund, which intends to invest up to $100bn (£81.82bn) in technology companies worldwide, will be called the SoftBank Vision Fund. The Japanese telecommunications and internet corporation announced the same on Friday (14 October).
SoftBank said that it would invest at least $25bn over the next 5 years, while PIF will be investing up to $45bn over the same period. The remaining amount is expected to come from a few large global investors, who are already in talks to participate in the fund.
The Japanese firm did not reveal if the fund's focus would be on startups or larger and established tech companies. However, it said that Rajeev Misra, the group's strategic finance head, would lead the fund. It also added that former Deutsche banker, Nizar Al-Bassam, and ex-Goldman Sachs partner, Dalinc Ariburnu, would also be engaged for this fund.
Investing in tech companies is not new for both Softbank and Saudi's PIF. The former in July had acquired ARM Holdings, the Cambridge-based chip-designer. This had then marked the biggest acquisition of a European technology company. On the other hand, PIF's recent tech deal includes its $3.5bn investment into ride-hailing company, Uber Technologies in June.
Also, for Saudi Arabia, becoming a lead investor in this fund will be in line with its 2030 economic plan, that was revealed earlier this year. According to this plan, revealed by the country's deputy crown prince Mohammad bin Salman, Saudi Arabia intends to create a $2tn sovereign wealth fund for making investments in strategic financial and industrial assets across the world, which in turn will allow it to reduce its dependence on oil.
In a statement, Masayoshi Son, chairman of SoftBank Group commented: "With the establishment of the SoftBank Vision Fund, we will be able to step up investments in technology companies globally. Over the next decade, the SoftBank Vision Fund will be the biggest investor in the technology sector. We will further accelerate the Information Revolution by contributing to its development."