Google-owned Motorola Mobility has mysteriously dropped its most recent patent infringement lawsuit against Apple, with neither side seemingly agreeing to a settlement.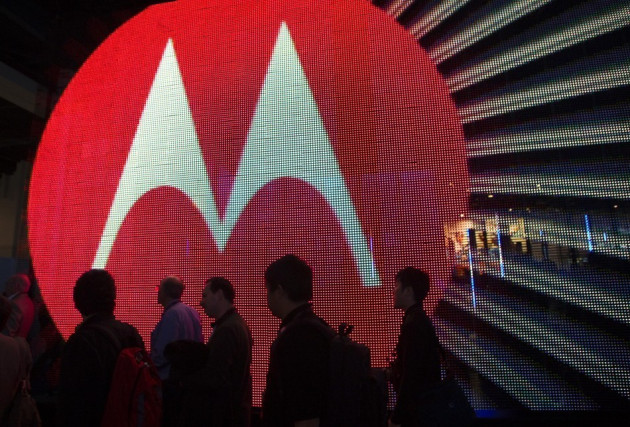 In what was its second International Trade Commission (ITC) patent infringement lawsuit against Apple, Motorola Mobility filed in August for US import and sales bans on most of Apple's hardware.
The filing stated that all of Apple's products apart from the iPod classic and iPod nano infringe on Motorola-owned design patents relating to location reminders, email notifications, video playback and Siri.
Now though, Google has terminated the complaint entirely, just two weeks into an investigation that was due to take 16 months. Published by the ITC, the filing states that Motorola moved to terminate "all claims in this investigation without prejudice based on Motorola's withdrawal of the complaint, with Motorola and Apple each bearing their own costs and attorney's fees."
The filing goes on to say: "There are no agreements between Motorola and Apple, written or oral, expressed or implied, concerning the subject matter of this investigation. Respondent Apple Inc. and the Office of Unfair Import Investigations Staff Attorney have confirmed that they do not oppose this motion."
Intellectual property expert Florian Müller explains: "The simplest explanation for a motion like the above would be a global settlement deal between the parties. But dismissals in such situations are usually with prejudice."
With regard to Motorola's mention of no agreements between itself and Apple, Müller adds: "The ITC has strict requirements that settlements must be disclosed to it in full detail. The ITC requires parties to make truthful representations in that regard."
Timing
The patent expert also speculates that the timing of Motorola's withdrawal of complaint could coincide with the reassigning of the case to Administrative Law Judge Theodore Essex, someone who, Müller notes "doesn't make things easy for complainants."
Another reason for the hasty retreat could be, Müller speculates, because Motorola was having problems tracking down all of the documents it needed for the lawsuit, and will re-file at a later date.
"By the time it filed its complaint, it did not have certified copies of all of the relevant documents (patent documents, prosecution history documents, assignment documents) attached...maybe Motorola will refile its complaint once it has obtained all of the documents."
Finally, this act could be a good-will gesture by parent company Google towards Apple if other settlement talks between the two companies are progressing well - and presumably in Google's favour.
Müller sums up: "For now I think it's more likely than not that Google identified some reasons for which this complaints was unlikely to succeed at the ITC, and that its overall fight with Apple is continuing as usual."
IBTimes UK contacted Motorola for a comment and the company is looking into it for us. Apple declined to comment.