Motorola is back and it is committed to solving the problems consumers face when looking for premium smartphones and low prices, claims the company's senior vice president of operations, Mark Randall.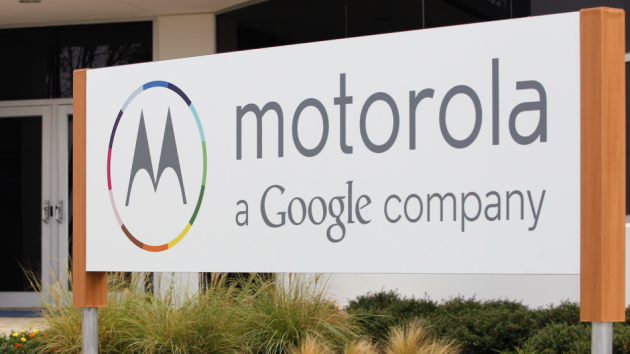 Speaking to IBTimes UK after the launch of the Moto G smartphone, Randall said Motorola has had to spend time reorganising itself after the acquisition by Google, but the company is now ready to make a return to the European markets it ignored with the recent launch of its flagship, the Moto X.
"We're back...we're committed," Randall said. "We had to spend some time, we had to get our own house in order and we've done that now. The company is way more focused than it was before - way less products - we had to hire a create leader for Europe, we think Magnus [Ahlqvist, European head] is a great leader, and now we want to grow the business in Europe."
Profit
Priced at £135 SIM-free for the 8GB model and £159 for 16GB, the Moto G is much cheaper than many of its rivals - especially considering its HD screen, premium-feeling design, and quad-core processor, but Randall is adamant Motorola turns a profit on each phone sold.
"We do [make a profit on each Moto G sold]. We're a company, we need to make money. Google obviously has a very long term vision, we're not making money today but we're certainly not in the business of losing money on any devices," Randal said.
While the Moto G is claimed by Motorola to tackle consumers' problems of being unable to buy a high-quality smartphone at a low price, Randall admits that because Europe is yet to get the flagship Moto X, customers here may feel let down by the G.
"They may do. But we had to focus, we had to focus the company and again, going forward we'll take it product by product and decide where we're going to invest in the future.
"We're in Europe, we're going to expand in Europe and we're excited about the opportunities.
More devices for Europe
Although refusing to go into detail, it seems clear that Motorola has a number of new products in development for the European market - but Randall refused to say if the Moto G will remain the flagship or if we will finally see an equivalent to the Moto X on this side of the Atlantic.
More than a budget smartphone with stock Android and a good screen, the Moto G is a message from Motorola which sets out to solve problems smartphone consumers face.
Randall explained: "We think there are many consumer problems left to solve and we're working on those. Hopefully the message that people get [from the Moto G] is it's not about delivering a product - we realise there is a consumer problem out there and we want to fix that consumer problem.
"I think many OEMs today think about themselves and how much profit they want to make, versus us who are thinking about the problems consumers face. Why should people not have good hardware just because they don't want to spend $600 on the device?"
The Google relationship
When Google completed its acquisition of Motorola Mobility 18 months ago, it pledged to not treat the phone maker any better than others - meaning it would not get access to newer versions of Android before the likes of Samsung and HTC.
When asked if development of the Moto G and Motorola's new image had been aided by Google, Randall said: "We've actually taken a lot of engineers from Google who now work at Motorola, [but[ I just want to be clear in saying there is a firewall between us and Google.
"With Android, we got the latest Android release on 29 October which is the same day the public release came out. We don't get any advantage of getting Android any sooner than anybody else."
The Moto G is on sale in the UK now and comes with Android 4.3 Jelly Bean - this will be upgraded to 4.4 KitKat in January, Motorola says.
Leaks
Finally, IBTimes UK asked Randall if the widespread leaking of unannounced products - as was seen with the Moto G and a range of other devices in recent months - acts as a helpful injection of free marketing, or if it causes problems for the company involved.
Randall said: "Typically, most OEMs wouldn't want leaks to happen...To be honest, we're not excited about it, and one thing - to be very honest - is that it's very challenging when a product is broadly distributed and you really want to sell it close to the day you announce [it].
"We don't want it to happen at all - absolutely not. We'd rather people hear everything from us first rather than from someone else."
Whether Motorola's apparent solving of consumer problems will encourage rivals to drop the prices of their mid-range handsets remains to be seen, but on initially impressions the Moto G appears to be very competitively priced.