Motorola has confirmed that its upcoming flagship smartphone, the Moto X, will launch later this year and will be the first smartphone to be designed, engineered and assembled in America.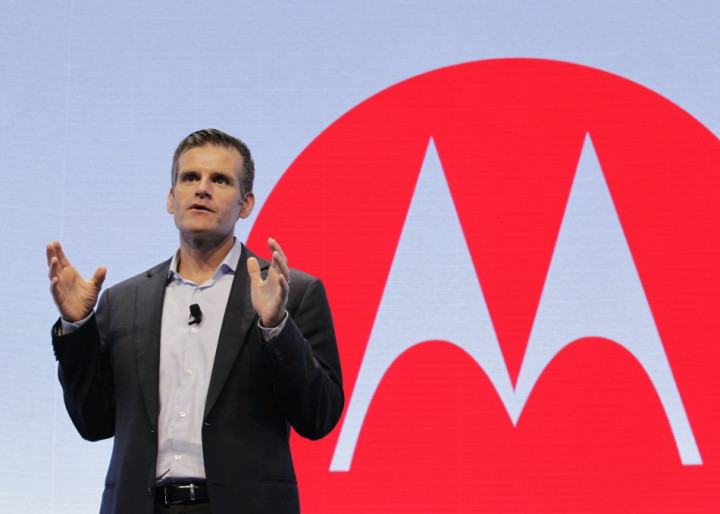 Speaking at the All Things Digital technology conference, Motorola CEO Dennis Woodside confirmed the Google-owned company is developing the Moto X device, which has been rumoured for months and will be the first device the company has produced entirely under Google's watch.
The search giant acquired Motorola Mobility for £8bn in May last year, but afterwards admitted that the company had a backlog of smartphones in development which would take around 18 months to clear before it could focus on an all-new phone.
Woodside said the phone will have an OLED screen and explained it will "know when it's in your pocket...know when it's in your hand, it's going to know when you want to take a picture and fire up the cameras...it anticipates my needs."
Giving little else away, Woodside says Motorola has "some of the world's best engineers and system designers" working to fix the notoriously poor battery life of modern smartphones; he also said the Moto X would launch in October, contrary to a Motorola press release which claims the phone will be "available this summer."
IBTimes UK asked Motorola to clarify when the the phone will be available but at the time of publication are awaiting a reply.
To be built by 2,000 employees at a 480,000 square-foot facility in Texas previously used to manufacture Nokia phones, the Moto X will spearhead Motorola's efforts to recapture the success it enjoyed with the RAZR flip-phone before Apple, Samsung and HTC developed smartphones which Motorola has been unable to compete with.
Motorola said there are several business advantages to manufacturing in the US, opposed to China and Brazil where most other smartphone are built.
Faster and leaner
"We'll be able to iterate on design much faster, create a leaner supply chain, respond much more quickly to purchasing trends and demands, and deliver devices to people [in the US] much more quickly. And as a part of Google we're being encouraged to take big bets on things that make a difference."
The Moto X will offer strength and a long battery life as its main selling points, and will be joined by "a handful" of other Motorola devices, Woodside said.
Despite being owned by Google, Woodside claims Motorola is still a separate company and is treated no differently to any other Android partner. "Motorola has brought people over from Google, but once you come to Motorola you give up your Google badge. It really is separate."
Looking to the future, Woodside was confident that Motorola can once again be relevant in the smartphone market, such is the speed at which the market evolves. "I'm pretty confident of the products we are going to ship throughout the fall. They are unlike other things out there.
"It's a fast-changing market. Samsung in 2010 shipped the same number of devices that Motorola ships today. I think there is a huge opportunity at the lower end."
In recent years a number of Motorola's flagship smartphones have only gone on sale in North America and there is no indication the Moto X will be available in UK. Again we've asked Motorola representative in the UK for clarification but are still awaiting reply.