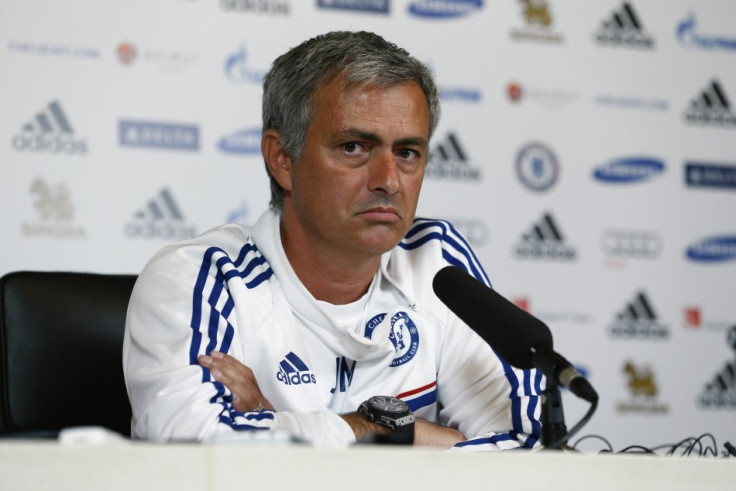 Chelsea manager Jose Mourinho has spoken of his aversion to diving and simulation. The Portuguese manager believes such behaviour, including attempts at getting players sent off, is against the cultural values of the game.
During last weekend's game against Tottenham Hotspur, Chelsea striker Fernando Torres was sent off after a clash with Jan Vertonghen. Mourinho was incensed by the decision, claiming after that the Tottenham defender swayed the referee through unlawful means.
During his first spell at Chelsea, Didier Drogba and Arjen Robben were heavily criticised by the media for simulation. Mourinho insists that his position on the matter has not changed and reprimanded these players at the time.
The former Real Madrid manager also mentions diving incidents involving Neymar and Mario Balotelli during recent Champions League fixtures. The Balotelli incident was of particular significance as the Italian won a penalty late in the game that enabled AC Milan to secure a 1-1 draw with Ajax.
"I hate diving," Mourinho is quoted as saying by the Daily Mail. "My players know they will be in big trouble with me if they dive. It's very bad."
"The search of a red card to another player for me is a disgrace," he continued. 'If one day I win a game where I feel I did it because one of my players didn't behave correctly, I will strongly criticise him.'
"This is not about winning or losing; this is about keeping a culture or allowing a culture to change. I have not dropped a player because of diving but I have been strong and critical. I spoke about it with (Didier) Drogba and (Arjen) Robben."
"It's up to the authorities of football,' he said in relation to retrospective bans. "I am nobody, I just give my little opinion. If they don't do anything, next week people will do it again."
"The Borussia Dortmund boss Jurgen Klopp has a two-match Champions League ban for speaking with the referee or the fourth official, but Neymar? Balotelli?"
Mourinho, in making these comments, is also issuing a verbal deterrent to his players. Manchester United manager David Moyes made similar remarks aimed directly at Ashley Young. Moyes publically criticised Young for simulation in an attempt to stamp the behavious out of the players game.