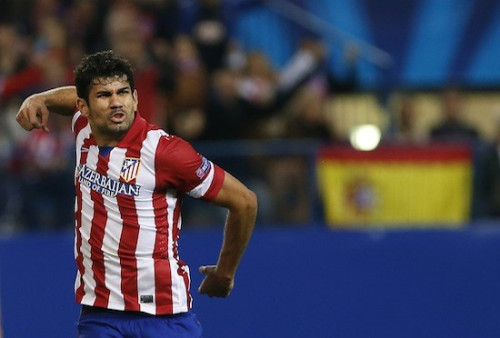 Chelsea manager Jose Mourinho has revealed the Blues are planning to sign two more players next summer after securing Nemanja Matic, Mohamed Salah and Kurt Zouma during the January transfer window.
The Blues were very busy in January, spending around £46m in adding three players and recouping £56m by selling Juan Mata to Manchester United and Kevin De Bruyne to Wolfsburg.
But reports claim that Mourinho is still considering signing a striker with Atletico Madrid star Diego Costa and Porto's Jackson Martinez the manager's main summer targets.
Asked about his plans for the future in an interview with Chelsea's official website Mourinho said:
"I see this summer as a very quiet summer for me and for the club: finish this season, work a couple of weeks to prepare the details of pre-season, one, maximum two signings and one or two to leave because they want to play more. I see a very quiet and calm summer."
With Ashley Cole and John Terry's contracts ending at the end of the season it is also expected that Chelsea will sign a left-back as they have already signed Kurt Zouma as a long term replacement for the Chelsea skipper.
'I am enjoying building a team and building for the future, I am enjoying not working just for today. I'm enjoying not starting again next season with another team, spending a lot of money, bringing in and selling a lot of other players. I'm enjoying this very much," Mourinho added.
Having identified the current campaign as a transitional one for the Blues, Mourinho believes next season the club will be seen as real contenders to win all four trophies.
"I don't enjoy being the underdog, so I'm going to enjoy next season more when my work as a coach and the club's work is going to have a sequence - to start next season and immediately say we are candidates. That is our challenge. The education these players are having during this season allows them in the next pre-season to be face-to-face with an opponent and say "we are the same as you, we want to win as much as you."