Manchester United starlet Tim Fosu-Mensah suffered an injury in the dying moments of his side's goalless draw with Manchester City on Thursday (27 April), Jose Mourinho has confirmed.
The versatile Dutchman seemed to land awkwardly when jumping for a corner and Mourinho was downbeat regarding the significance of the problem, but praised his players for showing resilience at The Etihad Stadium.
Manchester United had to hold on for dear life towards the end of the game after Marouane Fellaini was sent off for head-butting Sergio Aguero, but they managed to keep Manchester City at bay and extend their unbeaten run to 24 league matches.
Mourinho seemed content with a point, but rued the loss of another player to the treatment table.
"Tim Fosu-Mensah is really injured in the last action of the game. He's also an important injury," the Manchester United boss said in his press conference.
"The team is in trouble and has a lot of problems, to play the way we did shows resilience and character. I think people forgot how close we are to Liverpool. Against Swansea City [on 30 April], with the support of Old Trafford, we will try and fight until the end."
Asked about Fellaini's red card, Mourinho said: "I don't say about Fellaini, I spoke with Marouane, he was disappointed. He thinks its a red because it's Marouane Fellaini. I spoke with Martin [Atkinson], he think it's a red. I didn't watch but I guess it's a bit of a red card and is also the work of a smart Argentine player [Aguero]."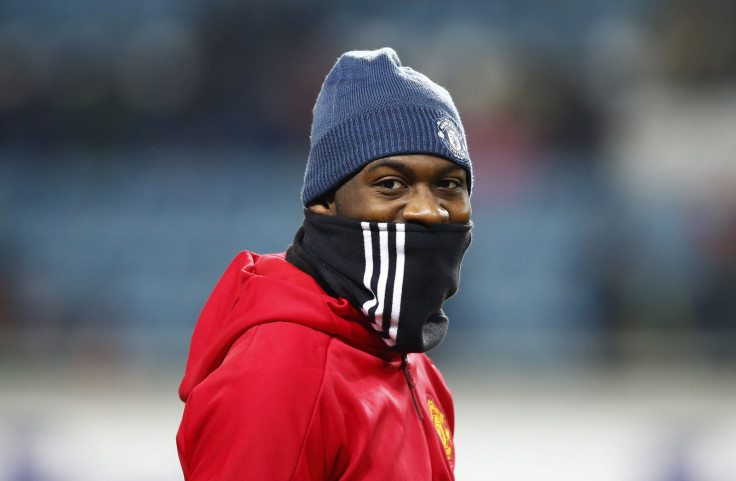 United threatened early on but failed to test much-maligned City goalkeeper Claudio Bravo too much. Mourinho admitted that he wanted his players to attack more, and pointed the finger at his midfield players for not providing the quality work required.
"We wanted to do more in terms of attacking, explore more counter-attacks, we did that in first half, had control of the game," Mourinho added. "In the end, with one player less, we had to make the right decision to fight hard for a point.
"They [Manchester City] started strong in the second half and we weren't able to move the ball well. I promise not to speak about players that aren't playing, I prefer to say our midfield players missed that quality to connect with the attacking players.
"In the first half we were direct and explored position behind their defenders. They stopped us with intelligent fouls that the referee doesn't give. In the first half we were always dangerous. In the second half, we weren't, Manchester City were stronger than us."