Moyes Hopes United Draw Confidence from Liverpool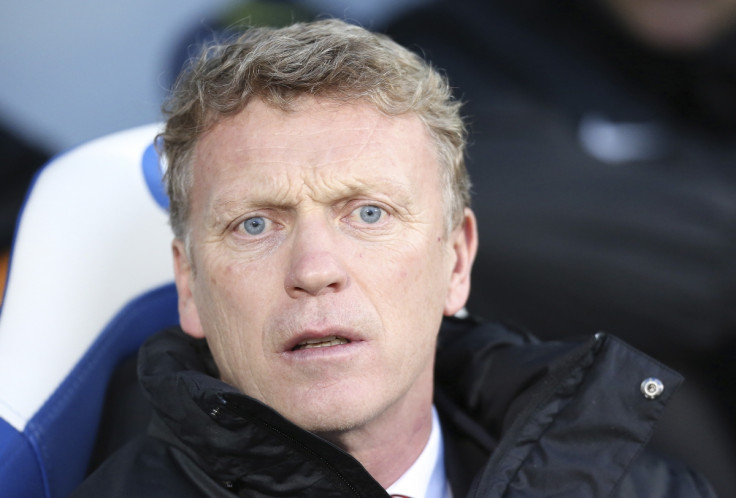 Manchester United manager David Moyes is drawing inspiration from Liverpool's 2005 Champions League victory ahead of the resumption of his side's European campaign.
United face Olympiakos in the last 16 but are unfancied in this year's competition having failed to compete for the Premier League title while qualification for next season's Champions League also appears unlikely.
But Moyes, in his debut season in the continent's premier club competition, is hoping his United side can take inspiration from Liverpool's unlikely route to the trophy in 2005 ahead of their own pursuit of the European Cup.
"It isn't always the best teams that get to the final in Europe. Liverpool in 2005 gives us hope, but in any cup competition you always have a chance," Moyes said.
"I knew it was going to be a hard competition before it started. Bayern Munich, Barcelona, Real Madrid and PSG are all top clubs.
"You see some of the games, where teams have hung on and hung on and somehow nicked a goal."
Liverpool themselves beat Olympiakos of their way to claiming the trophy, overcoming Bayer Leverkusen, Juventus and Chelsea in the knock-out stage before a penalty shoot-out victory over AC Milan in Istanbul after a thrilling 3-3 draw after extra time.
That Liverpool team under Rafael Benitez was blessed with few star names, with Steven Finnan, Milan Baros and Djimi Traore among the players who made up that successful squad nine years ago.
United are in a similar position with a squad in transition but Moyes is refusing to give up pursuing the European crown, the only piece of silverware available to the Scot in his first season at Old Trafford.
"Everybody wants to win it and we'll try to do it," Moyes added. "I never said we would or we can but we'll be in there. Teams don't want to play Manchester United.
"They know what it stands for as they have been successful. I hope we can play well enough to get through this round and see what happens next.
"They are really good and have had a great record. They are undoubtedly the best team in Greece, no question about it. They also have a lot of Greek internationals who will go to the World Cup and it will be a really tough game.
"Mitroglou was a really good goalscorer for them and a main player. Does it weaken them? I think they'd rather have him than not but probably felt the offer was so good they had to take it. Since then, they've brought in two or three other players as well and I couldn't be sure who will and won't play."
© Copyright IBTimes 2023. All rights reserved.