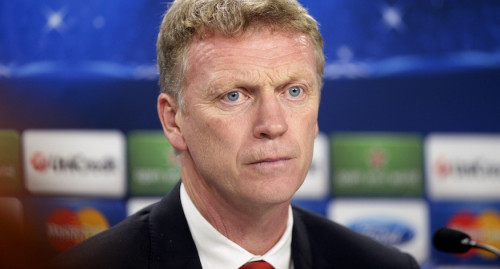 Manchester United manager David Moyes faces a Football Association investigation into comments relating to the performance of referee Andre Marriner after the 2-1 defeat to Sunderland in the League Cup semi-final first leg.
Moyes has grown frustrated in recent games after a series of debatable refereeing decisions which contributed to defeats including the refusal to award Ashley Young a penalty against Tottenham Hotspur and Fabio's dismissal against Swansea City.
And following Marriner's award of a penalty for the Black Cats after Tom Cleverley's foul on Adam Johnson - which led to Fabio Borini giving Sunderland a lead to take into the second leg at Old Trafford - Moyes claimed the club are 'laughing' at officiating after another injustice.
"It's really terrible, it really is, we're actually beginning to laugh at them," Moyes said.
"We just need to keep going, we didn't do an awful lot wrong. We conceded a terrible first goal from the free-kick, but it was never a free-kick, it was our free-kick.
"I thought the referee was going to blow in our direction. I couldn't believe he gave a free-kick for that Jonny Evans challenge on Fletcher in the air; it was just a terrible decision. We've got an opposition to play and sometimes we've got other people to play at the moment."
An FA spokesman said: "We are looking into David Moyes' comments to the media following the match at Sunderland. We are also contacting both clubs to seek their observations in relation to the use of flares last night."
The news of a possible charge comes after a third defeat in a row at the start of 2014, which has seen the club fall 11 points behind Premier League leaders Arsenal, crash out of the FA Cup and now sees them on the precipice of exiting the League Cup.
The United boss escaped an FA charge after criticising Howard Webb's failure to award his side a penalty in the loss to Tottenham on New Year's Day after Hugo Lloris felled Young in the second half.
The Scot is expected to be fined for the comments but the incident compounds a turbulent first few months of Moyes' tenure at United which has seen him struggle to manage the transition since the retirement of Sir Alex Ferguson.