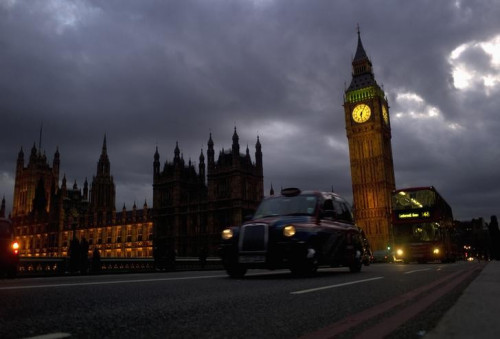 MPs have complained about the lack of lunchtime entertainment in the House of Commons. In particular, they have complained there is no jazz band to play while they eat.
A Freedom of Information request revealed MPs were still unhappy with the catering in the House of Commons, after they were criticised for previously complaining last year.
The Metro reported that MPs have been grumbling about various trivial annoyances for the past five months, according to catering staff.
One anonymous complainer said there was only wine available for pre-dinner drinks he brought special "guests" to dine with him.
He said: "We were told by the waiter that there was no martini. I then enquired about a gin and tonic, a Campari or even a sherry for my guest only to be told that, no, only wine was available."
"All rather embarrassing, don't you think? Whoever is in charge of the drinks stock should really get their act together."
Another said there should be a live jazz band, while others turned their attention to the way food was prepared. There was a specific request for "fresh game" and for chitterlinks, otherwise known as pig intestines.
One complained about the use of potatoes: "Having been to New Orleans and being an excellent Cajun cook myself I can assure you that there are no potatoes in gumbo.
"I think the potato thing is getting out of hand. Yes, I know our meals are ''subsidised'' by the taxpayer but we really have very little choice but to dine in the House."
MPs pay miniscule prices for the meals and drinks. In the Commons, a pint costs from £1.70 - compared to the average cost of £3.60 in the rest of London. A hot meal of pork belly and vegetables costs just £3.55. Around £5 million of taxpayers' money is used to subsidise MPs' food and drink.