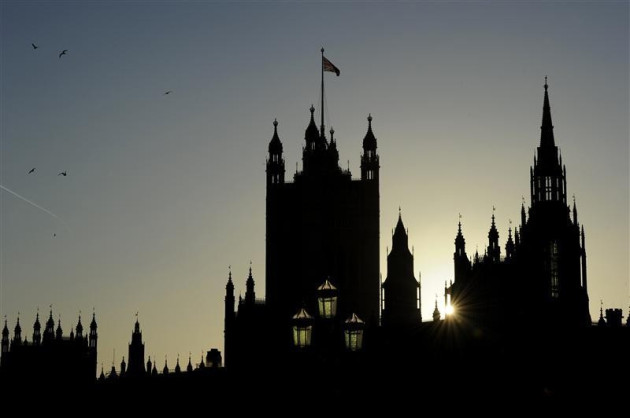 The body charged with enforcing the highest standards of parliamentary conduct has defended its decision to withhold the names of MPs who are renting property to each other, potentially breaching expenses rules.
On Monday, the Independent Parliamentary Standards Authority (Ipsa) released a full register of MPs who rented property to each other or from acquaintances, a practice widely held to exploit current regulations.
The list revealed that some MPs are renting properties in London and claiming up to £20,000 in rent allowance, while making money from renting out their own homes. However 51 MPs' names were redacted or hidden from view, prompting widespread criticism.
Speaking exclusively to IBTimes UK, a spokesman for Ipsa said the safety of MPs underpinned its decision to redact certain names.
"We had a Freedom of Information request asking for the identity of MPs and we released 85 percent. Where we have not it's because of security considerations which means it would not be prudent to do so.
"There are individual MPs who have been stalked or have had specific threats made against them, and they have done everything they could to minimise it, we have to make the right call on whether it's appropriate in those circumstances."
Landlord Lampard
It has emerged that Premier League star Frank Lampard is the landlord of one Conservative MP, former defence minister Sir Peter Luff, whose own mid-Worchestershire constituency is around miles from the capital city.
Lampard, who reportedly earns £150,000 a week at European Champions Chelsea, owns a property in London rented out by the MP via a management company.
Under current regulations, the management firm would be reimbursed from the public purse.
Luff said the new system put in place by Ipsa in 2010, which prohibits the payment of expenses on mortgages, has forced him to rent rather than maintain the flat he previously owned. He said:
"Ipsa specified that when MPs are away from home they must live in rented property or stay in a hotel. When I am in London, I now therefore live in a flat.
"This is not my preference - I would have preferred to continued in the flat I own, but Ipsa's well-meaning rules designed to safeguard the taxpayers' interests and promote transparency oblige me to do this.
"Ironically the costs to the taxpayer would have been lower had I been allowed to continue with my previous arrangements."
However there is no suggestion that Luff or others broke rules laid down in the wake of the 2009 expenses scandal by Ipsa, which was set up in 2009 to overhaul the expenses system.
The Independent Parliamentary Standards Authority insisted the system was robust enough, but that there were limits to its powers
"When we came in one of the main problems was flipping. That was wrong and we've brought an end to that. We are clear we have a set of rules and a huge amount of transparency.
"But we have to make it possible for people who live outside of London to live in the city. You have to ask the question; why should MPs not rent? Do we say that they can rent, but only under certain conditions? We do not have the authority do to that. There is a limit.
"It's a system with good, clear rules, so we are satisfied it's a scheme which is working well. We get on with doing our job."