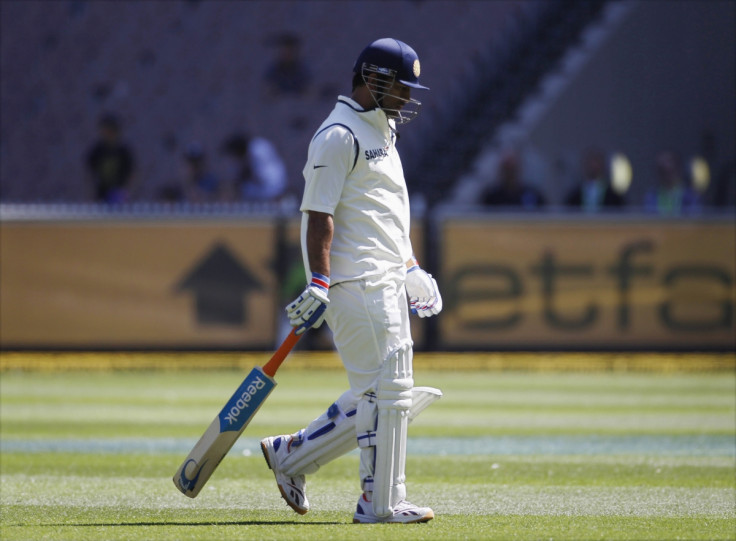 Mahendra Singh Dhoni has announced his retirement from test cricket, after playing an important hand in guiding India to a hard-fought draw against Australia in the third test of the four-match series at Melbourne.
The visitors have already been turned over during the fight for the Border-Gavaskar trophy, losing the first two tests, in spite of putting in a valiant shift. Virat Kohli, who has scored three hundreds this series and captained the side in Dhoni's absence at Adelaide, will take over the captaincy as India look for inspiration in the final test in Sydney.
Hailing from Ranchi, Jharkhand, Dhoni made his One Day International debut against Bangladesh in 2004/05. In spite of making a horrendous start to his international career, he was picked for the series against Pakistan, where he scored 148 in 123 deliveries in Visakhapatnam, which marked the beginning of his legacy.
He followed that up with a brilliant performance against Sri Lanka, scoring an unbeaten 183 runs in 145 balls in a game, and was eventually inducted into the test team to replace Dinesh Karthik in December 2005.
Dhoni scored his maiden half-century in the second test and played a crucial hand in helping India get the better of the Lankans. His confidence went from strength to strength and in a short time had become an indispensable part of India's line-up in all formats of the game.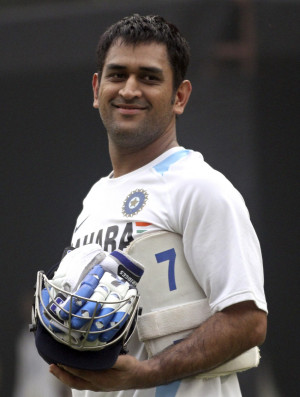 The swashbuckling wicketkeeper batsman will be remembered for helping India win two World Cups – namely the inaugural T20 World Cup and the 2011 ICC Cricket World Cup – after a wait of 28 years.
However, his contribution to Indian cricket as a captain after the sacking of Saurav Ganguly and Rahul Dravid can never be undermined. After India's dismal performance in the 2007 World Cup, with an entire nation up in arms, Dhoni alleviated the discomfort by winning the T20 World Cup which coerced the management to hand him the ODI captaincy in the following series.
Dhoni's performance led him to become the captain of the Indian test team in 2008, replacing Anil Kumble, who was nursing an injury that eventually led to his retirement. Dhoni was quick to pounce on the opportunity and led India to become the best team in the World in 2009 – an achievement unprecedented by any Indian captain.
Dhoni is statistically India's most successful test captain, leading India to 27 wins, while losing 18 and drawing 15. He has played 90 tests in his tenure, scoring 4,876 runs and is India's most successful wicketkeeper batsman of all time. He has also affected 294 dismissals, the most by an Indian and the fifth highest in the history of test cricket. And he is the third most successful batsman to deputise as a wicketkeeper, after Adam Gilchrist and Mark Boucher.
Dhoni's major achievements during his captaincy include leading India to winning three Border-Gavaskar trophies in 2008, 2010 and 2013. Overseas wins at New Zealand and West Indies are among other feathers on his illustrious cap.
However, his captaincy overseas has been in a major nosedive since 2011, when he led his side in 30 tests abroad, losing 15, only winning six. His performance outside Asia has been equally catastrophic during this period, losing 15 and winning two of the corresponding games.
Irrespective of his misgivings, Dhoni remains the shining star of Indian cricket, and will try his best to alleviate the ignominy of loss in the present series by coming stronger in the upcoming World Cup scheduled down under.
Kohli, who is set to take over in Sydney, has huge boots to fill and acknowledges the dreams of a billion Indians, who want nothing but India's best batsman to overshadow Dhoni as India's best-ever captain.