Mt. Gox, the world's largest Bitcoin exchange, now requires all users to verify their identity before they can trade Bitcoins for pounds, dollars or any other real-world currency.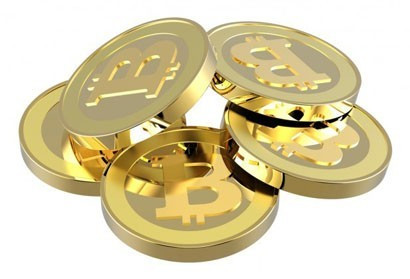 The change in regulation comes just two days after the US Department of Justice accused the Liberty Reserve virtual currency trading platform of laundering $6bn (£3.9bn).
In a statement Mt. Gox, which oversees 70% of Bitcoin transactions globally, said as of 30 May all user accounts "are required to be verified in order to perform any currency deposits and withdrawals."
Users wishing to deposit or withdraw Bitcoins can do so without verification - an unverified account requires no more than an email address and password - but any customer wishing to convert the coins to other currencies or vice versa must email copies of a valid government issued ID and a utility bill in their name.
Mt. Gox said: "The Bitcoin market continues to evolve, as do regulations and conditions of compliance for Mt. Gox to continue bringing secure services to our customers. It [is] our responsibility to provide a trusted and legal exchange, and that includes making sure that we are operating within strict anti-money laundering rules and preventing other malicious activity."
Prior to the changes, unverified Mt. Gox users could withdraw up to $1,000 per day and $10,000 per month, while Bitcoin withdrawals were set at 200 coins per day and with no monthly limit.
Users wishing to transfer more had to apply for a verified account, which upped the cash limits to $10,000 per day and $50,000 per month. A third level called Trusted Status allows for $100,000 per day and $500,000 per month, although this requires posting additional ID to Mt. Gox's Tokyo office.
Bitcoin purchases can still be made anonymously anywhere on the web - and can be used to buy illegal goods - but the coins cannot be exchanged for pounds, dollars or any other real-world currency without the transaction being logged by Mt. Gox. This basically a criminal would need to gie Mt. Gox a verified identity in order to exchange any ill-gotten Bitcoins into real-world cash.
Liberty Reserve
Ealier this week, Liberty Reserve founder Arthur Budovsky was arrested in New York for operating an unlicensed money-transaction business. Incorporated in Costa Rica in 2006, the company billed itself as a currency exchange, charging a 1% fee (or up to $2.99) on transactions.
Registering for the service only required a valid email address along with a name and birthdate which Liberty Reserve did not verify, making it an alleged target for criminals looking to anonymously transfer proceeds from their crimes.
Despite removing an element of Bitcoin's anonymity, required verification for Mt. Gox transactions has gone down well with traders on the BitcoinTalk forums. One user with the name 'andrewsg' posted: "Overall this is good news - proper AML [anti money laundering] will keep regulators away, the alternative is a Liberty Reserve scenario."
Another user said the $1,000 daily cap on unverified accounts was "so low that it was basically pointless to be non-verified anyway."
By requiring proof of ID from all traders looking to exchange Bitcoins and real-world currencies, Mt. Gox may also see a decline in new users signing up merely to see what Bitcoin is, after the currency received widespread media coverage in April when its price soared to $266, before crashing to $105. Each coin is now worth approximately $130.
In March the US Treasury Department said the standard federal banking rules aimed at suspicious dollar transactions also apply to firms that issue or exchange money that is decentralised and only exists online, such as Bitcoin.
Must Read: