Ashura 2013: Shia Muslims Practise Ritual Self-Flagellation in Muharram [GRAPHIC PHOTOS]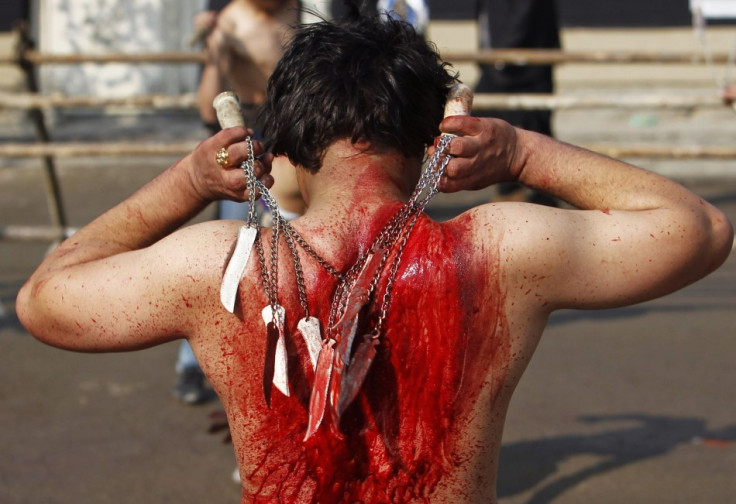 Shiite Muslims across the world practised ritual self-flagellation as they observed Ashura on 14 November.
Ashura, meaning 10, falls on the tenth day of the Islamic month of Muharram (month of mourning). Muharram, which means Forbidden, is the first and one of the most sacred months in the Islamic calendar.
The Day of Ashura is a period of mourning for the martyrdom of the prophet Mohammad's grandson, Imam Hussein, who died in the battle of Kerbala in 680 AD.
Shia and Sunni Muslims commemorate Ashura differently and for different reasons.
For Shia Muslims, Ashura is all about mourning Hussein's death. They do so every year by punishing themselves with acts of self-flagellation.
This year Shia Muslims around the world took part in Ashura processions, flagellating themselves and walking over burning coals. Some chained themselves while others cut the skin on their foreheads and backs.
Shia Muslims, including women and young boys, have practised ritual self-harm for 1,300 years.
For Sunnis, on the other hand, Ashura marks the day in Islamic history on which the Israelites were freed from bondage under the Egyptian Pharaohs. They observe a day-long fast on the day of Ashura because the Israelites' religious leader Moses fasted on the day in appreciation of Egypt's atonement, a practice that was seen, appreciated and adopted by the prophet Mohammad.
The photos below show the mourning rituals observed during Ashura processions in Afghanistan, Iraq, Turkey, India, Lebanon and elsewhere.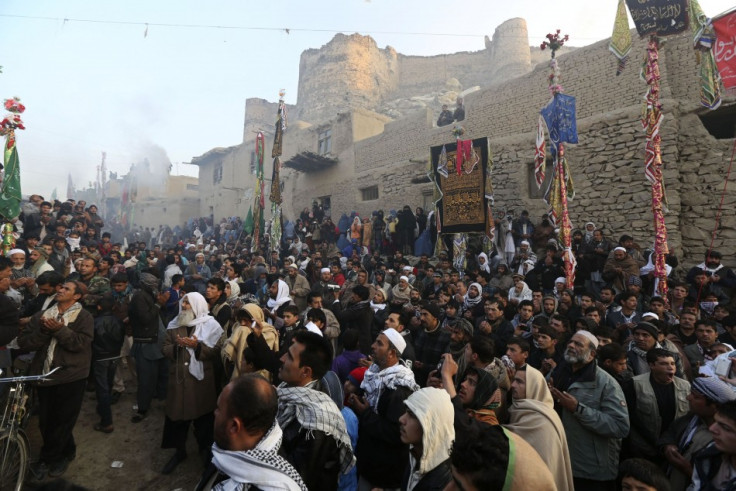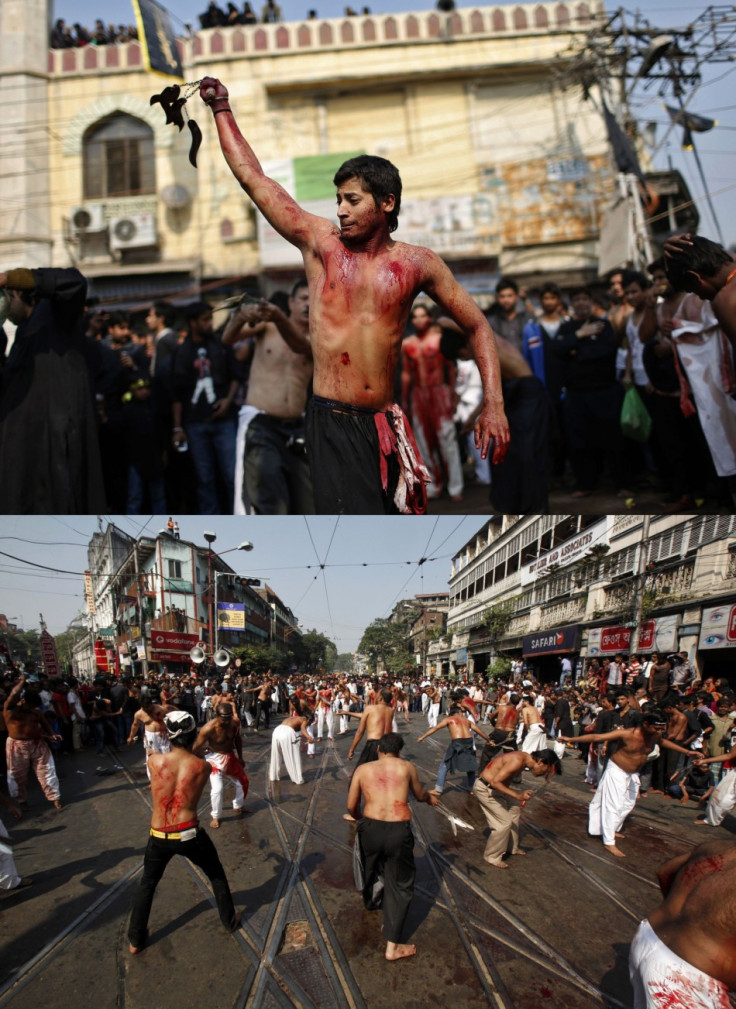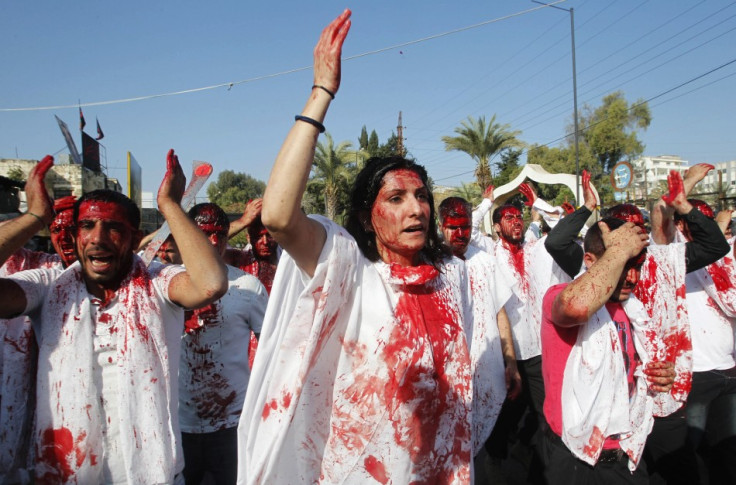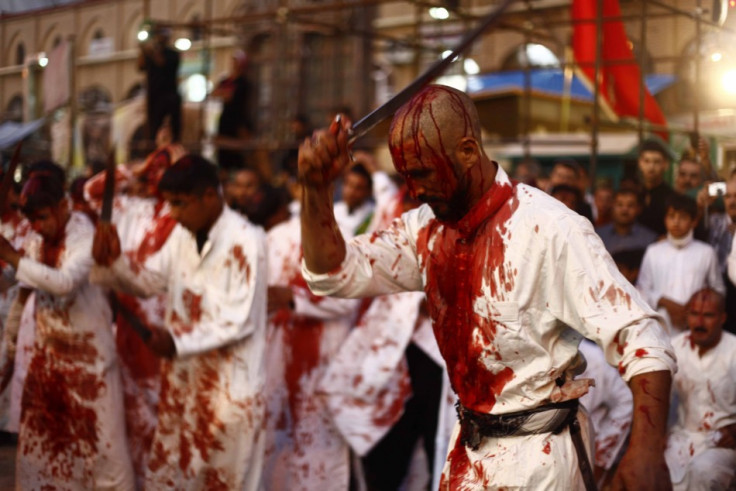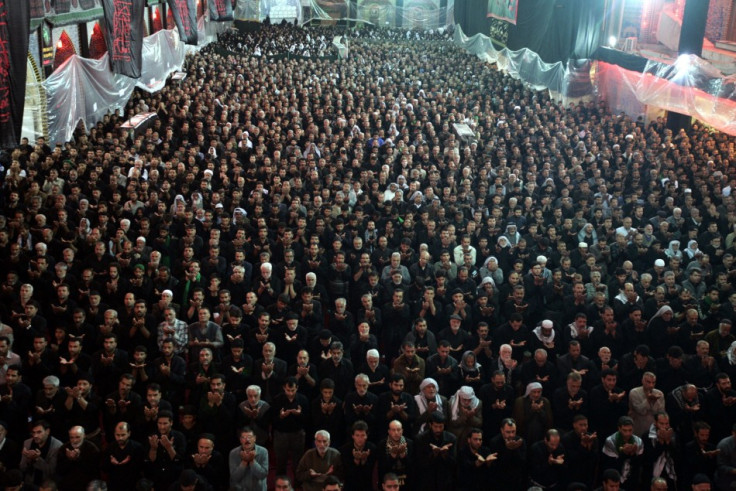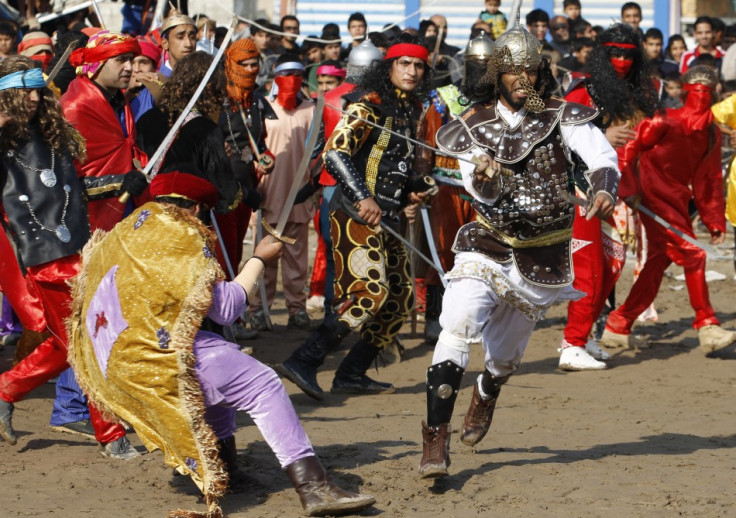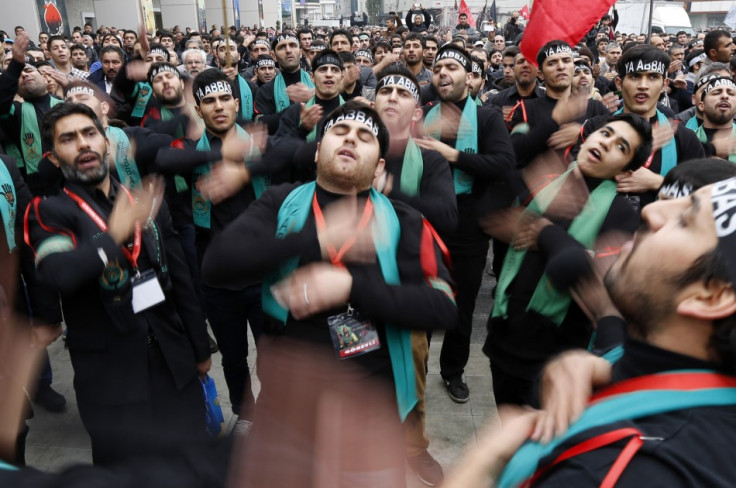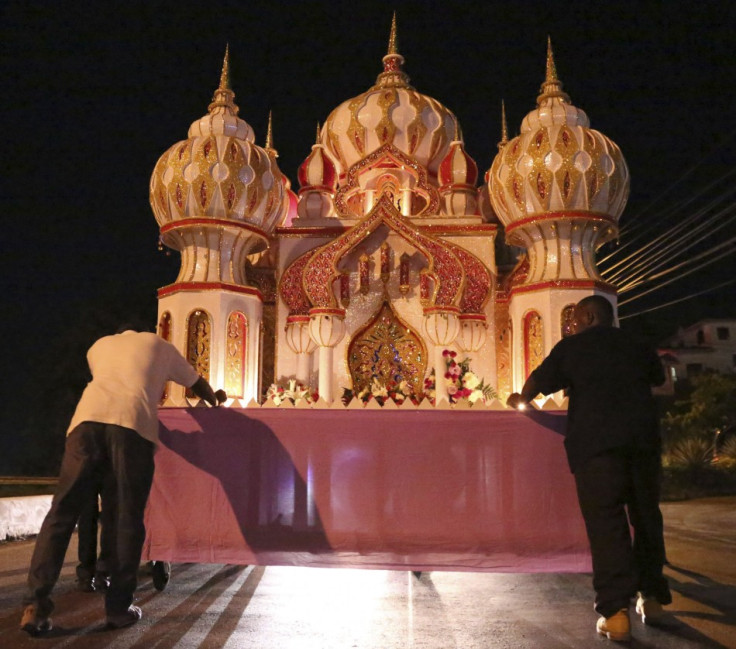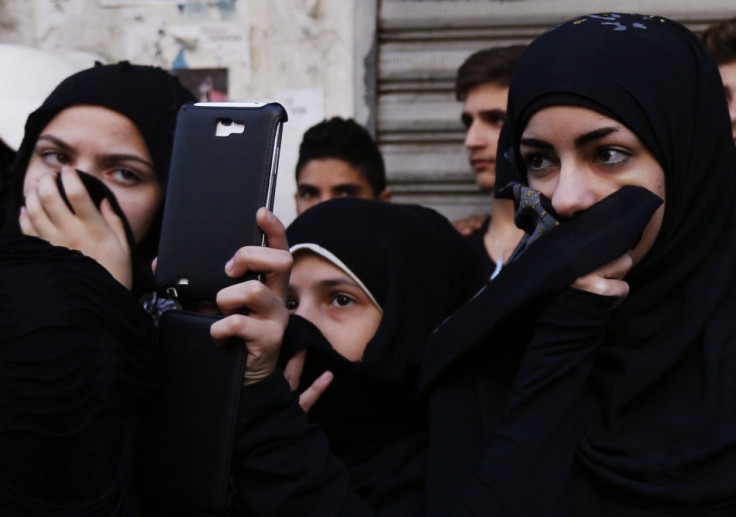 © Copyright IBTimes 2023. All rights reserved.