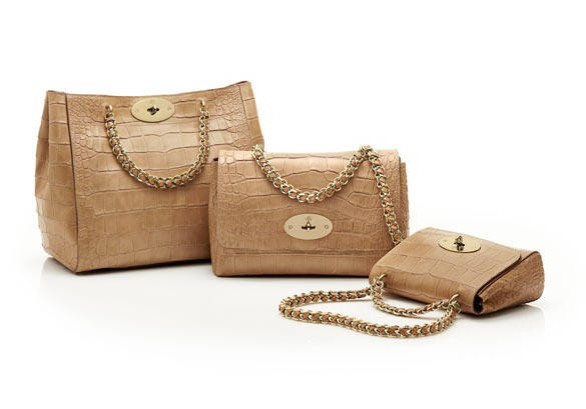 Luxury fashion group Mulberry has reported a fall in its interim profit on higher costs and expenses related to the company's quality initiatives and global expansion that more than offset a rise in revenues.
Pre-tax profit for the six months ended 30 September declined 36 percent to £10.0m from £15.6m last in the same period last year. Earnings per share fell to 12.9 pence from 19.2 pence.
"Profit before tax for the period was below last year, mainly reflecting quality initiatives and increased investment in international retail expansion to drive future growth," CEO Bruno Guillon said in a statement.
In October, the company said its profit would miss expectations due to weak international demand, resulting in a drop in wholesale orders from Asia.
The company, well-known for its leather bags, also reported a 6 percent increase in revenue for the period to £76.5m from £72.3m last year. Retail revenue increased 13 percent to £46.5 million, with a 7 percent like-for-like growth. However, wholesale revenue declined 4 percent to £30.0, reflecting a challenging market.
"Mulberry has delivered 6 percent sales growth for the period. The UK retail business and key wholesale accounts have continued to perform well in the context of a challenging economic environment," Guillon added.
Gross margin declined to 61.3 percent from 66.2 percent as the cost of sales surged to £29.6m from £24.4m. The company has been undergoing quality improvements in raw materials and manufacturing techniques.
Also hurting the profit, administrative expenses increased to £37.2m from £32.8m, primarily due to new international store openings.
Looking ahead, Mulberry projects full year revenue and profit to be in line with market expectations. Since 30 September, it has opened four new stores and is on track to open 17 to 20 new stores during the 2012/13 financial year.
Despite the weakness in the first half of the fiscal year, the handbag and leather goods maker says it received a good start for the second half with retail revenue up 19 percent for the nine weeks to 1 December and like-for-like sales increasing 11 percent over the same period.
Mulberry shares declined 0.26 percent to 1,152 pence as at 9:34 am.