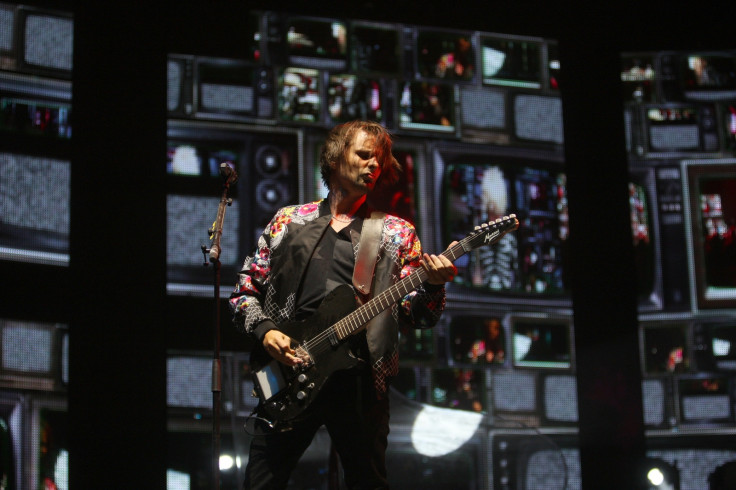 British rockers Muse are the first headline act confirmed for Reading & Leeds Festival 2017. It will be somewhat of a homecoming for the rock band, fronted by Matt Bellamy, who headlined the festival twice before in 2006 and 2011.
Festival-goers will be able to catch the Supermassive hitmakers at Reading's Richfield Avenue and Bramham Park in Leeds over the August Bank Holiday Weekend (25-27 August 2017). Announcing the news, Muse said in a statement: "We're very excited to be playing Reading and Leeds again. More news about our plans for 2017 coming in the new year."
Rumours suggest the band could release a new album in 2017 following their chart-topping 2015 record Drones.
Reading & Leeds organiser Melvin Benn added of their upcoming headline set: "I'm thrilled to be able to announce Muse as the first headliner for Reading and Leeds 2017.
"Their incredible live show promises to be an unforgettable performance – we have so much more to announce and I can't wait to reveal the rest of the line up."
While the other two headliners are yet to be announced, other acts confirmed to perform at next year's festival include: Bastille, Major Lazer, At The Drive-In, Tory Lanez, Architects, Danny Brown, Andy C, Against The Current and While She Sleeps.
It looks as though Muse will attract a healthy audience as the news has received a mostly positive reaction from fans so far. One potential festival-goer enthused: "Couldn't be happier that muse are headlining Leeds this is all I've ever wanted," while another said: "I didn't think I was going to Reading festival this year. Then came Muse."
Speaking out against the critics, one weighed in: "If you're not excited that Muse are headlining RandL then you really shouldn't be going," while another said: "To all the people complaining about @muse headlining @OfficialRandL. Trust me. You WON'T be disappointed!"
Not everyone is impressed by the choice of headliner as one critic complained: "What a surprise that Muse is a R+L's headliner. Isn't it about time we stop recycling acts?" and another simply stated: "Muse as a headliner, how original." One other added: "Muse headline every festival."
Tickets for Reading & Leeds are on sale now and available to purchase through the festival's official website and Ticketmaster.