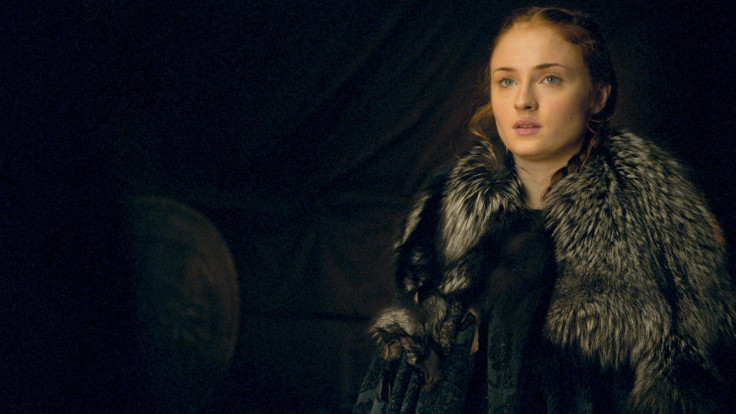 Game Of Thrones season 6 was empowering for Sansa Stark, from reuniting with Jon Snow to defeating Ramsay Bolton and reclaiming her home, Winterfell. According to actress Sophie Turner, Sansa will grow powerful and become more insecure in season 7.
Turner told Entertainment Weekly, "She's seemingly in control for the first time – and it really suits her. She's kind of having a bit of a power trip. But she's also becoming more insecure, because there are threats to the power that she holds."
The 20-year-old actress added that the season 7 will be about "ramping up" drama for the 2018's presumed final season. Teasing a big conclusion, The X-Men: Apocalypse star said, "What overall excites me about this season is that main characters are coming together and it feels like things are ramping up. It's really exciting and all feels like it's coming to a big conclusion."
Previously, Ellie Kendrick, who is cast as Meera Reed in the HBO show, said that Bran Stark has 'incredible powers' to unleash in the upcoming season. She told MTV, "I love the story line he has because he's this kid who's been forgotten, but he has these incredible powers to unleash. It makes me think of Stranger Things a bit.
"He looks small and weak, and yet he's got this immense strength and capability of mind. That's going to be one of the most exciting things in the coming episodes because he can reveal all of the past and the future," Kendrick added of Bran's character.
Kendrick said her character will continue to protect the new Three-Eyed Raven. "He's a little tiny boy who gets plunged into this political chaos, and he's got this stranger in the form of Meera looking after him, dragging him around," she told the news outlet.
Game of Thrones Season 7 is currently filming and will premiere in summer 2017.