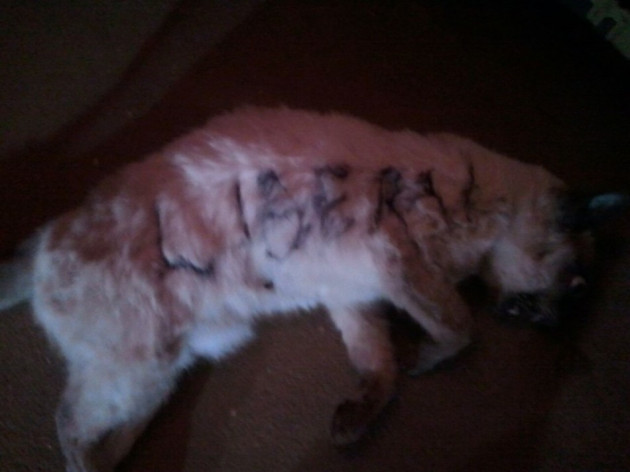 Sick thugs have killed and mutilated the family cat of a campaign manager for an Arkansas democratic candidate.
Jake Burris, who has served as Democratic Congressional candidate Ken Aden's campaign manager since October 2001, returned home with his four children to find the mutilated cat on his front doorstep.
The mixed-Siamese cat was so badly beaten that one of its eyes "was barely hanging from its socket," according to the statement by Aden's press department. The perpetrators had scrawled "liberal" across its body with a permanent marker before leaving it in front of Burris's house.
"To kill a child's pet is just unconscionable," Aden said. "As a former combat soldier, I've seen the best of humanity and the worst of humanity. Whoever did this is part of the worst of humanity.
"It is one thing to engage in civil political discourse, and for Republicans and Democrats to disagree with each other, which is an expected part of the political process. Taking it to this level is beyond unacceptable," Aden said.
The campaign team behind Congressman Steve Womak, who holds the office being contested by Aden, also released a statement condemning the killing.
"The thought of brutalising any animal for the sake of making a political statement is beyond any standard of decency and the person or people responsible for this act should be held accountable to the fullest extent of the law," Beau Walker, Womack's chief of staff, said.
"There should be no tolerance in the nation's political discussion for this kind of behaviour."
Aden's team does not believe their campaign rivals are responsible.
"Although we have certainly disagreed and engaged in a great deal of civil discourse, I do not believe in any way that Congressman Womack or his campaign had anything to do with this incident," Aden said.