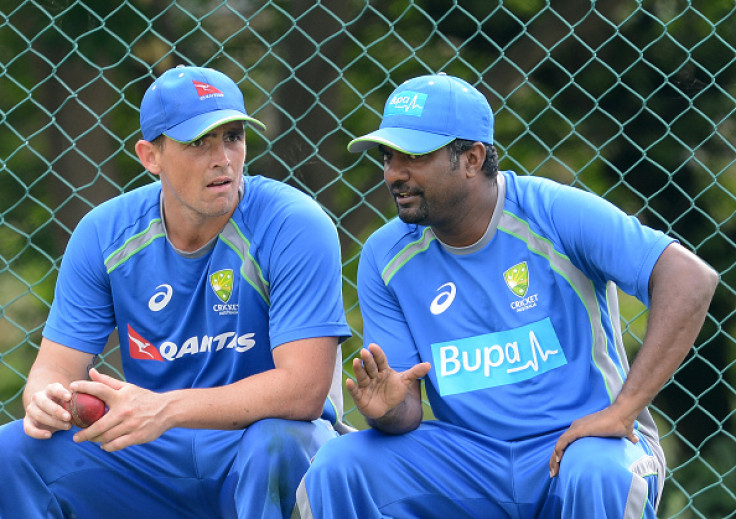 Legendary off-spinner Muttiah Muralitharan who was at the centre of a heated controversy ahead of the first Test between Sri Lanka and Australia has reportedly stepped down from his spin-bowling consultant post, thus ending the spat that cropped up between Sri Lanka Cricket (SLC) and him.
The Sri Lankan legend who is Test cricket's highest wicket-taker with 800 scalps, was employed by Cricket Australia to assist their spinners and help them prepare for the Test series. This did not go down well with SLC who accused him off berating the team manager and conducting a centre-wicket training session at the Pallekele Cricket Stadium without permission.
This led to the SLC president, Thilanga Sumathipala lodging a formal complaint with Cricket Australia, saying, "There are two problems here. The first is that Charith Senanayake has made a complaint that he has been berated. The second is that a certain training session for the Australian players at Pallekele had been carried out without permission."
Cricket Australia on their part have confirmed that Muralitharan is no longer the Australian bowling consultant.
"We can confirm we received an email from Sri Lanka Cricket and after discussions between the two management teams we consider the matter to be resolved. Murali's work as a spin-bowling consultant ended on the eve of the Test, as he did not want to be seen in Australia's dressing room during the series. This had been his second stint working with the Australian side. It's unclear whether he will do so again."
Muralitharan refuted suggestions that he had berated the team manager; he also expressed resentment at having his ethics and loyalty questioned. The 44-year-old got support from another Sri Lankan legend Kumar Sangakkara who had the following to say on the matter through a series of tweets.