When it comes to smartphones NEC thinks two screens are better than one, with the snappily-named Medias W N-05E, which has two 4.3in displays and folds in half.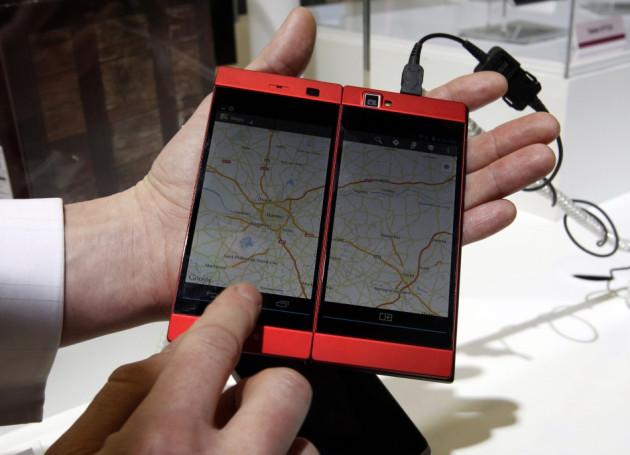 Shown off at Mobile World Congress in Barcelona, the Medias W is powered by a dual-core 1.5GHz processor with 1GB of RAM, has 16GB of internal storage (plus microSD card slot to add more), runs Android 4.1 Jelly Bean, and has an 8.1-megapixel camera.
All of which is fairly run-of-the-mill, but open the phone up and its unique selling point is obvious - the NEC Medias makes good use of its two screens by splitting apps across them; for example in the email app your inbox is on the left screen and the email you're reading is on the right.
Reply to that email and one screen becomes a huge virtual keyboard, while the message you're writing is on the other. Unfolded, the device becomes a 5.6in tablet, and while you can watch video spread across both screens, ignoring the bezel splitting them will be easier said than done.
Inside, the NEC Medias W has LTE for connecting to 4G networks and is powered by a 2,100mAh battery, which is a decent size for regular smartphones, but when asked to power two 4.3in (960 x 540) screens we suspect it may struggle to last a full day.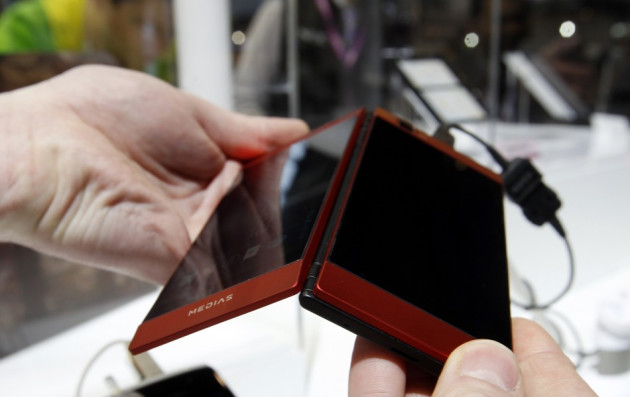 When you just need one screen the Medias folds in half and turns off the rear screen, leaving you with a conventional 4.3in smartphone - albeit one with a screen the back.
Although we first thought the Medias would be little more than a concept to judge developer and consumer feedback, NEC says the two-screened phone will arrive in Japan on NTT Docomo's network in April, but we won't be holding our breath for a UK launch any time soon.
NEC isn't the first manufacturer to experiment with two screens in this way. Of course we're all familiar with the Nintendo DS, and in late 2011 Sony announced the Tablet P, an Android tablet with the same dual-display design.