Myanmar 'Violates International Laws' over Rohingya Treatment
Burma Campaign UK criticises President Thein Sein for oppressive policies against minority Muslims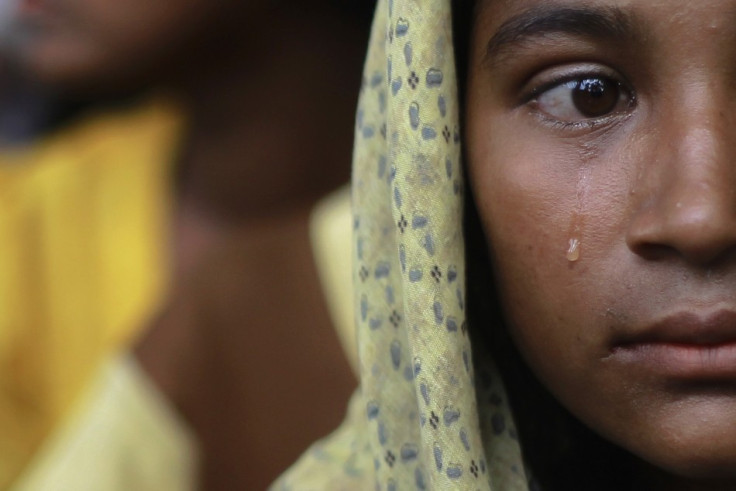 Myanmar's government has violated at least eight international laws with its treatment of the Rohingya Muslims, one of the world's most persecuted minorities, according to a British-based advocacy group.
Burma Campaign UK slammed the progressive president Thein Sein for policies of oppression applied exclusively to the Rohingya. The minority group is considered stateless under Burma's citizenship law of 1982.
Legal constraints render it "almost impossible" for the Rohingya to be recognised as citizens of the country. "This violates the Universal Declaration of Human Rights, the Convention on the Rights of the Child and international norms prohibiting discrimination of racial and religious minorities," says the report.
Many Burmese consider Rohingya as unwelcome migrants from Bengal. The state-run press refers to "locals" differentiates between "locals" ie Arakan Buddhists and "Bengalis" to indicate Rohingya. Rohingya are denied access to education and employment and face "unacceptable restrictions on movement, marriage, and reproduction", adds the report.
Following outbreaks of sectarian violence and repeated calls by UN authorities, the government has established a 27-strong commission to investigate trouble in Rakhine state - home to many Rohingya - but Thein Sein has ruled out reforming the 1982 Law and Medecins Sans Frontiers has faced restricted access to camps where Rohingya are displaced.
Many ministries in the government have disputed the right of Rohingya to be in Burma at all. That gives "official legitimacy to those committing acts of violence" and allows them to continue doing so with impunity, said Burma Campaign UK.
"World leaders need to take off their rose-tinted glasses and start making policy based on international law and promoting human rights," said Mark Farmaner, director.
"Burma's treatment of the Rohingya violates international law. The international community must hold President Thein Sein accountable for the policies and actions of his government."
The group has called on the British government and the international community "to provide a combination of pressure and of assistance, both in terms of humanitarian assistance and in terms of expertise" to reform the citizenship laws.
© Copyright IBTimes 2023. All rights reserved.