Myanmar Warns Aung San Suu Kyi: Stop Calling the Country Burma
Myanmar delivers strong warning to opposition leader Aung San Suu Kyi to refrain from name seen as legacy of British colonial rule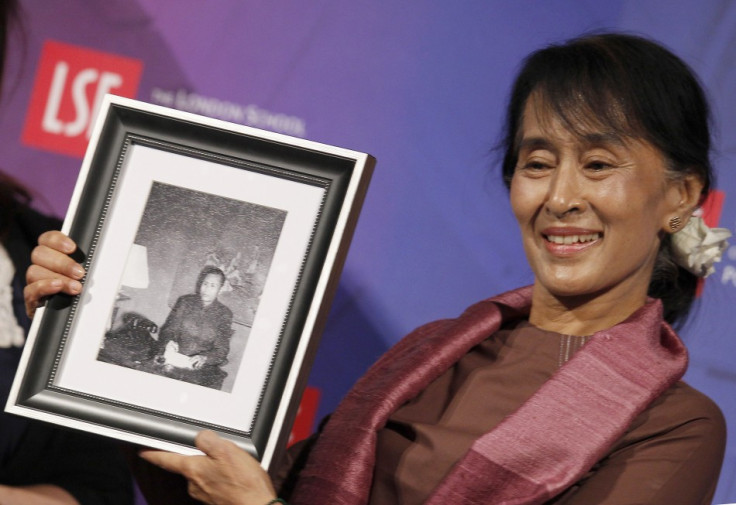 Nobel Prize winner Aung San Suu Kyi continues to be as controversial as ever despite recently embracing reforms announced by the government of Myanmar.
After years of being unable to leave the country, the pro-democracy leader has just ended a European tour, which has led the Myanmar election commission to warn her to stop referring to the country as Burma, according to the state-run newspaper New Light of Myanmar.
The commission, which supervises the electoral process and laws dealing with political parties, is insisting that Suu Kyi and her National League for Democracy Party must "respect the constitution" and use the country's proper name, instead of a term that is a legacy of British colonialism.
The country's former military rulers changed the Southeast Asian nation's official name Burma to Mynamar in 1989, but activists and exile groups persist in referring to it as Burma as a sign of defiance.
The Burmese language uses both terms in different contexts. Myanmar is reserved for formal occasions, while Bamar is used colloquially.
English and other languages, such as French, German and Japanese, continue to refer to the country as Burma, which connotes Burman, the dominant ethnic group in the country, to the exclusion of its numerous ethnic minorities.
Suu Kyi, 67, became a member of Burma's parliament after her party won dozens of seats in a sweeping victory in the country's by-elections in April. She spent 15 of the last 24 years under house arrest and is the country's most prominent and popular opposition figure.
The country's president, Thein Sein, recently pledged to introduce a second phase of reforms, following decades of rule by an authoritarian military junta.
Hopes for change were bolstered in May when Suu Kyi and her opposition colleagues were sworn into office.
Suu Kyi's party spokesman Nyan Win dismissed the election commission's complaint. "Referring to the country as Burma does not amount to disrespecting the constitution," he told AP.
© Copyright IBTimes 2023. All rights reserved.