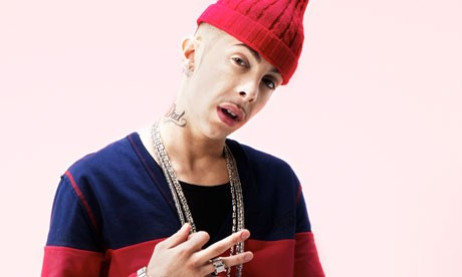 N-Dubz's Dappy has been taken to hospital after he was attacked by his horse.
The rapper was riding across a field near his Hertfordshire home when the animal threw him and kicked him in the face.
A source close to the 26-year-old star told the Mirror that there was blood everywhere.
"Dappy sees himself as a bit of a lord of the manor and he was cantering around when the horse reared up suddenly," the insider said.
"He was left sprawled on the ground and the horse stamped on his face."
Terry Mills, a spokesman for the rapper, confirmed that Dappy, whose real name is Costadinos Contostavlos, was recovering from multiple injuries.
"I can confirm that my client was involved in a horse riding accident at home where he fell from his horse and was subsequently kicked in the face."
In January, Dappy was given a six-month suspended sentence and 150 hours of community service following a conviction for affray and assault. He also ordered to pay £6,500 in costs.
The No Regrets hitmaker had faced a maximum sentence of three years in prison.