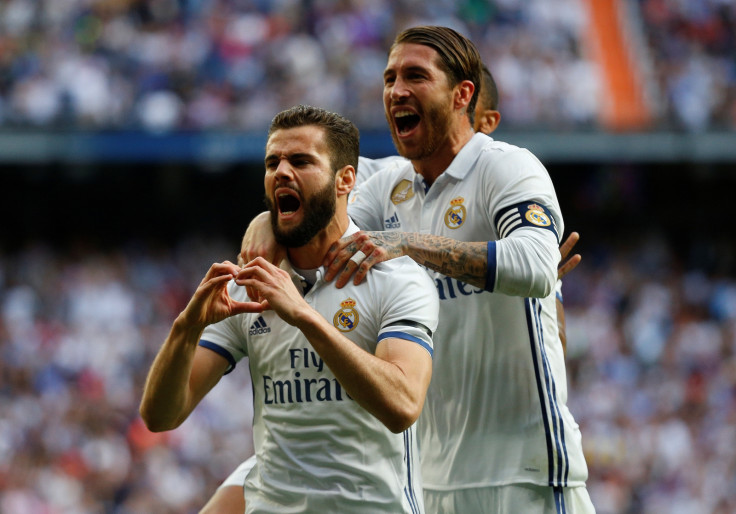 The fight for La Liga will go down to the last day of the season after Real Madrid and Barcelona won their games against Sevilla and Las Palmas respectively on Sunday (14 May), both by a 4-1 scoreline.
Los Blaugranas remain top of the table thanks to a better head-to-head record but Los Blancos travel on Wednesday to play their postponed game against Celta Vigo. Real's match against Sevilla was the toughest of their run-in, despite the result suggesting otherwise. But there was a player other than the brace-scoring Cristiano Ronaldo making a big impression.
The "best player of the season" – according to Diario Marca – scored the first goal of the game from a smart set piece that caught Sevilla's defenders off guard and was excellent playing at left-back, with Marcelo rested. Nacho Fernández has played 27 games this season and, so far, he has featured at left-back, right-back, left centre-back and right centre-back. Versatility at its highest.
Nacho's story is one of the most fascinating from Real Madrid's dressing room for many reasons, starting from his health problems.
"I was only twelve when I found out I was diabetic. I'd been on Real Madrid's books for two years and obviously it was a tough time," he recalled earlier this year. "I remember going to the hospital – I was supposed to go to a tournament with Real Madrid but I had to miss it – and I was seen by a doctor, not an endocrinologist. She told me my footballing days were over. I had a really tough time that weekend. Three days later I saw Dr. Ramírez, who would become my regular endocrinologist and whom I've grown very fond of. He told me the complete opposite: in no way was football over for me. In fact, it was essential I continued playing because physical exercise is very important. That Monday, my life started again."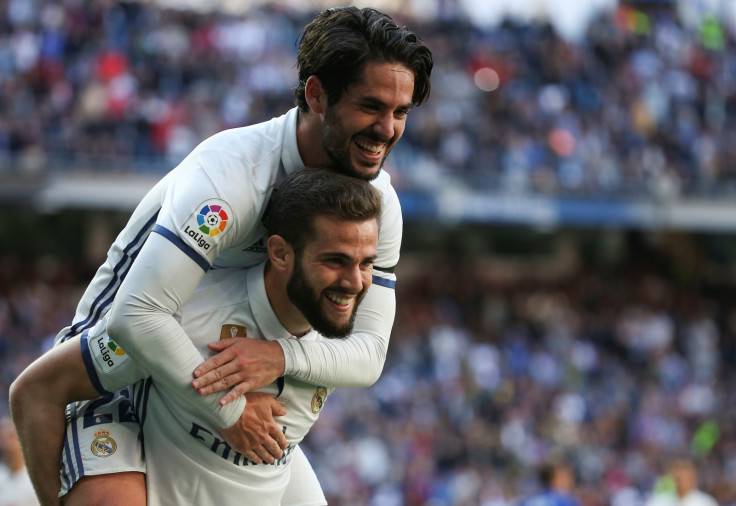 The Spaniard is a far cry from the Galactico stereotype. He has always been considered a low-profile player since making his debut in 2011 under José Mourinho against Valencia. But he never complained when he had no opportunities, despite his superb showings over the years. This rarity, alongside his versatility, turned him into the perfect fourth defender. Humble, ready to be on the bench or even in the stands with a sportsmanlike attitude, and ready to step in and replace Marcelo, Raphael Varane, Pepe, Sergio Ramos or Dani Carvajal. He is right-footed but his ability with the left is such that, according to Diario AS, some teammates needed months until they realised he was right-footed.
According to the same source, he is the first to arrive at the training ground and the last to leave it, because his will was not just to be a professional footballer, but to be a professional footballer for Real Madrid. When Porto and Fenerbahce knocked on Real Madrid's door enquiring about his services, he said: "I prefer to play for the reserve team in second division and keep my hopes to have chances with the first team than signing for another La Liga club".
The 27-year-old is nicknamed "Invictus" because, for more than a year, Real Madrid didn't lose a game whenever he played. Indeed, when it comes to players with more than 50 appearances at the club, he has the best success rate – playing 106 matches and losing just 8.
His humility was praised again when it was revealed Nacho still lives in Alcalá de Henares, the humble neighbourhood where he was born. Almost all the Galácticos live in luxury residential areas and Nacho admits that "my teammates consider this strange, because it is not the kind of neighbourhood where a player of Real Madrid lives, but all I can tell is that I am very comfortable, because I am very familiar, I love being surrounded by my friends and family. They say that I am a normal guy and I am, indeed. And people here treat me really good, they love me and I can be comfortable whenever I go to the cinema or to have dinner. Cristiano cannot walk relaxed, but I do". It might be an anecdote, but it sums up who Nacho Fernández is.
True to his humble style, Nacho is one of the key pieces of Zinedine Zidane's side. If Dani Carvajal recovers from his hamstring injury, Nacho might start Cardiff's Champions League final again Juventus on the bench. But given his current level, he could be an option to play next to Ramos at centre-back too. His "Invictus" aura would improve Real Madrid's chances, at least from a statistical perspective. But he is much more than impressive figures. He is underrated and indispensable at the same time. Fast, reliable in defensive duties, good with both feet, a high passing accuracy and reasonable crossing skills. The kind of player that will never win man of the match in a Champions League final. But the kind of silent hero that you need to win the continental trophy.