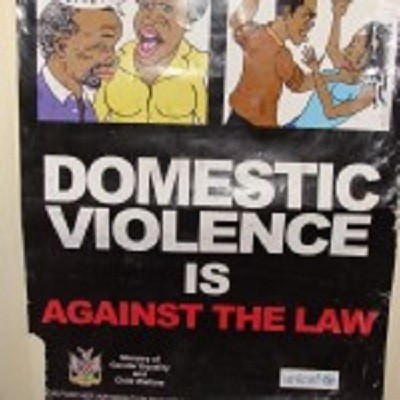 Namibian government ministers are calling for the reinstatement of the death penalty after a series of "passion killings" of women.
The bid to change the law follows the death of polytechnic student Elizabeth Tuwilika Ekandjo, 21, who was allegedly strangled to death by her former boyfriend, Gabriel Jana Petrus. The information technology student was attacked in her home in the capital of Windhoek. Her death sparked calls for action to protect women from abusive husbands and boyfriends.
The country's gender equality minster, Doreen Sioka, is urging the government to hold a national dialogue on the issue.
"As much as I respect and have taken [an] oath to defend and protect the Namibian constitution, the events of the past weeks leave me with no other alternative but to submit to the nation to seriously discuss if it is not possible to introduce capital punishment," the minister told parliament.
Sioka was backed by justice minister Pendukeni Ivula-Ithana, who said she would welcome the move.
"As a democrat, I welcome all debates, including the debate on the death sentence, as it offers an opportunity to gauge contemporary thinking," Ivula-Ithana said.
"I join all who feel violated by the wave of crime prevalent in our society and support all efforts aimed at eliminating criminal opportunities and enhancing crime-fighting capacity," she added.
Domestic violence is widespread in Namibia and women and children are frequently intimidated, harassed and abused, according to the United Nations High Commissioner for Refugees.
Namibia abolished the death penalty after gaining independence from South Africa in 1990.
The abolition of capital punishment was enshrined in the country's post-independence constitution as "The right to life shall be respected and protected. No law may prescribe death as a competent sentence.
"No court or tribunal shall have the power to impose a sentence of death upon any person. No executions shall take place in Namibia."