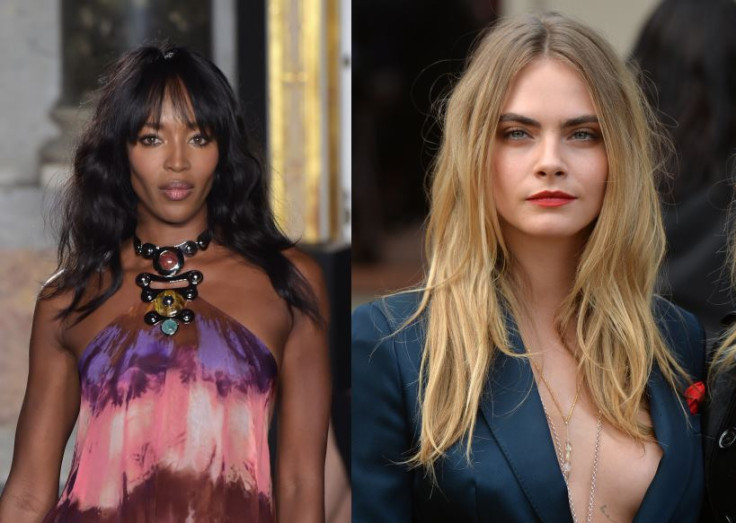 Naomi Campbell and Cara Delevingne reportedly got into a fight during Paris Fashion Week. According to Page Six, the 44-year-old supermodel accused the 22-year-old of "disrespecting" Rihanna, during a party for Dasha Zhukova's Garage Magazine at Paris club Castel on 8 March.
"Naomi accused Cara of 'disrespecting' Rihanna and started yelling, ­before Naomi pushed Cara, who pushed back," a witness told the website.
The fight turned ugly when Delevingne tried to rip out Campbell's hair.
"It was a noisy and packed party. Naomi was saying all these nonsensical things, she was ranting. There was a messy pushing match. Cara didn't understand because there's no problem between her and Rihanna. Cara didn't want to be involved and was telling Naomi, 'Get away from me!'" another insider revealed.
However, Campbell reportedly continued partying at Up & Down's pop-up at Raspoutine. "Everyone was talking about the drama with Cara, but Naomi just smiled angelically," another source said.
Previously, during an interview with W magazine, Delevingne revealed she has a strong bond with the 27-year-old Barbadian singer and seeks relationship advice from her.
"I was just on holiday for three days in Greece with my sister, and I thought that would make me happy and relaxed. But when I stop everything, it's really bad. I go crazy. In Greece, it was a lot of couples, and I felt alone, which made me sad," Delevingne said.
She added: "I called Rihanna, she said 'It's easy to drown yourself in work. That's a form of escapism. So, if you're alone and you want to cry, cry'. And I did. But by then, it was time to leave and get back to my life."