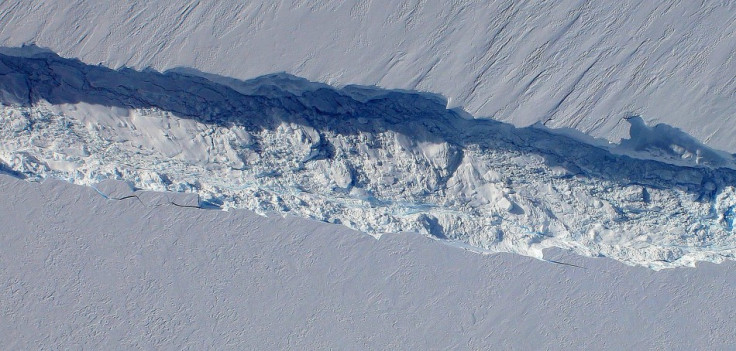 NASA scientists are monitoring an iceberg the size of New York or Berlin forming over a vulnerable Antarctic glacier which is about to break off.
The iceberg started off as a surface crack on a sheet of ice but has since to a rift almost 20 miles long and 200ft deep and is growing every day.
NASA researchers first discovered the crack on Oct 14 while mapping Antarctica's Pine Island Glacier (PIG). They expect the eventual berg to cover about 880 sq km. It is expected to break away either by the end of the year of early 2012.
The PIG is called "the weak underbelly of Antarctica," as it is thinning. It is also one of the largest and fastest-moving masses of ice in the Antarctic, responsible for around a tenth of all the ice flowing into the world's oceans.
The thinning of PIG is not due to climate change, rather just a natural cycle seen every 10 years or so on the glacier, according to the team working on Nasa's IceBridge project who are monitoring changes in the ice.
"The last big calving event occurred in 2001 so in general people have been expecting something like this to happen fairly soon, and for us it is very exciting to see this while it is happening," Dr Michael Studinger, a scientist from Nasa's IceBridge project, told BBC News.
"Eventually, the iceberg will move further north; it will be picked up by wind and ocean currents - and the primary ocean current there is the Antarctic Circumpolar Current. We will certainly be following it."