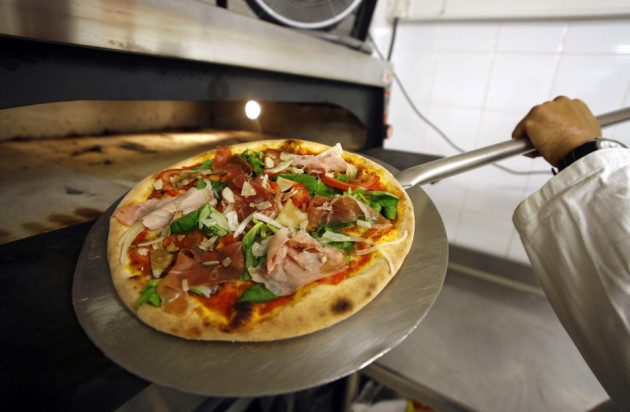 Not very long ago, the idea of a 3D food printer sounded like something straight out of science fiction movies. But with the advent of 3D food printing, the machine could be in your home very soon.
Nasa has approved a project to work on 3D food printers, which will produce edible pizza especially for astronauts.
The space agency has allocated $125,000 (£83) towards the research. The experts are hoping to fill the catridges of the printers with ingredients, that have at least 30-year shelf life.
The concept of printing food has already been proven. Anjan Contractor, who has been awarded the funds for research, has printed chocolates which facilitated him with the funding.
However, building the 3D printer for pizza is still in nascent stage and the work is likely to begin in the coming weeks.
The machine will firstly print the cooked dough on which the toppings from various proteins will form another layer. The source of the protein could be animals, plants or milk as the printer will not use real cheese.
The printer will also print tomato sauce by mixing water, oil, and tomato powder.
The ingredients will be placed in cartridges and the experts hope the shelf life of the products to be no less than 30 years, much suitable for space travel.
"One of the major advantages of a 3D printer is that it provides personalised nutrition. If you're male, female, someone is sick-they all have different dietary needs. If you can program your needs into a 3D printer, it can print exactly the nutrients that person requires," Contractor told Quartz.
Contractor and his company, Systems and Materials Research Corporation, are intending to keep software of the 3D printer an open source in order allow more people to use it creatively and personalise the menu.
Since the concept is in its inception stage, issues like price of the printer and quality of the food are too early to be addressed, say experts.