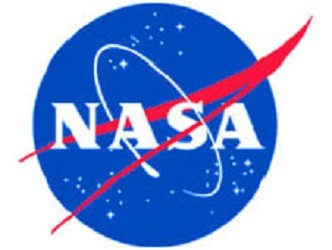 In its efforts to get connected with the general public, Nasa is planning to host several programmes for social media followers. The latest is that 75 selected social media followers will get a chance to learn more about Nasa technologies at the agency's Dryden Flight Research Center on Edwards Air Force Base in California on 4 May. Participants at this event will be encouraged to share with others through their favourite social networking sites.
Being organised by Nasa Social, the programme is an informal meeting of general people through various social networking sites like Facebook, Twitter, Google+, U stream, YouTube, Flikr, Foursquare and Slide Share. Their goal is to allow people who regularly interact with each other via social networking sites to meet in person and discuss Nasa's aeronautical research.
Nasa on Facebook
In fact, Nasa Social has more than 10 Facebook pages for each Nasa centre. Nasa centres have their own page where they update all current events. Their main goal is to encourage and educate people about their space and science programmes via Facebook.
Currently, Nasa and Space Exploration Technologies Corp have invited 50 Facebook, Twitter and Google+ followers to a two-day event at Kennedy Space Center in Florida. The event is expected to culminate in the launch of SpaceX's second Commercial Orbital Transportation Services (COTS) demonstration flight. SpaceX's Falcon 9 rocket is targeted to lift off at 12:22 pm EDT on 30 April in an attempt to become the first commercial company to send a spacecraft to the International Space Station.
Nasa had also released SpaceRace Bblast Off, a multiplayer game on Facebook. The game was created to encourage children on the history of Nasa, aeronautics, math, solar system and general science relating to space exploration. The game is loaded with educational material, which is quite helpful to children as well as adults.
"We're hoping Space Race Blastoff opens up Nasa's history and research to a wide new audience of people accustomed to using social media," said David Weaver, administrator at Nasa. "We're really excited to see what the interest will be."
NASA on Twitter
Nasa is continuously connected to Twitter. They give updates about their programmes and events. People get all the latest information about Nasa. The moment they discover a planet or a galaxy, it is first posted on Twitter.
Nasa uses Twitter to get connected with the general public. They even come up with cool ideas where public get a chance to meet a famous astronaut or ISS crew or visit the space centres in the US.
On February 14 last, Nasa invited its Twitter followers to a special tweetup programme with astronaut Ron Garan in Washington. Twitter followers got an opportunity to meet and speak with Garan, who had successfully spent 164 days in space during the Expedition 27/28 in 2011.
On Nov 2011, Nasa invited 150 Twitter followers to witness the launch of the Mars Rrover on 23 Nov and 25 at the agency's Kennedy Space Center in Florida.
Tweetup participants are selected from more than 1,050 people who registered online. They will share their Tweetup experiences with their followers through the social networking site Twitter and other online fora.
Recently, Nasa received a Shorty award for the best government use of social media. The Shorty Awards honour the best of social media across sites such as Twitter, Facebook, Flickr, YouTube, Foursquare and others. Nasa's nomination cited multiple aspects of the agency's social-media efforts, including the popular Angry Birds in Space game and encouragement of science among young people.
Nasa Through Apps
Nasa has bought out apps for Andriod and iOS devices, including Angry Birds in Space, Sector 33 Air Traffic Control Game and 3D Sun.
Angry Birds in Space: Angry bird is known as the best entertaining game, and it gives an insight into gravity which is a crucial area in space science.
Nasa apps give space and science-related information on smartphones on tablets. The public can get access to a huge collection of stunning images, videos, mission information and news through their devices.
"The Nasa App for iPhone and iPad has been a phenomenal success with over five million downloads so far," said Jerry Colen, Nasa App project manager at Nasa's Ames Research Center in Moffett Field, Calif. "Making a version of the Nasa App for Android has been the number one request from users. We are delighted to fulfill this request and put Nasa's amazing content into the hands of millions of Android users around the world."
Nasa also aims at educating people across the world about space and science-related projects. The space agency is also in constant interaction with students and it comes up with special educational programmes and competitions for children as well.