Nasdaq OMX group has announced that it will use bitcoin's blockchain technology to facilitate the trading of shares in its stock market, signalling the most significant show of interest from Wall Street in the cryptocurrency and its underlying technology.
What is the blockchain?
The blockchain is a decentralised online public ledger developed by bitcoin's pseudonymous creator Satoshi Nakamoto in 2008 to provide a permanent record the cryptocurrency's transactions.
Many within the financial industry believe that the blockchain ledger is the most compelling aspect of bitcoin, as it removes the need for middlemen like banks and clearinghouses to verify transactions.
Blockchain technology could be used in a wide range of applications beyond bitcoin, from exchanging property deeds, to online voting.
The pilot project, launched in Nasdaq Private Market, has the potential to transform the way private companies conduct pre-IPO trading and, if successful, could mean the end to lawyers and other middlemen traditionally used to verify the sales and transfers of shares of private companies.
Currently, companies rely on costly and inefficient lawyers to authenticate transactions by hand through informal systems, such as spreadsheets.
The decentralised "trustless" nature of the blockchain means that direct transfer of ownership of shares can take place instantly without the risk of default, manipulation, or the additional cost of an intermediating third party.
Such a system has the potential to be rolled out across a wide range of industries, cutting the need for lawyers and other intermediaries. In theory, the bitcoin protocol could be used in almost any type of exchange between two parties - from property to wedding vows.
'The blockchain is a natural digital evolution'
First reported by the Wall Street Journal, Nasdaq's experiment is the latest signal of interest from Wall Street in bitcoin and its underlying technology.
"There has been a dynamic change," Ron Quaranta, founder and executive director of the Wall Street Bitcoin Alliance (WSBA), recently told IBTimes UK. "Wall Street has started to realise what can be done with blockchain technology - trading, allocating capital, arbitrage, all the things you do now with capital."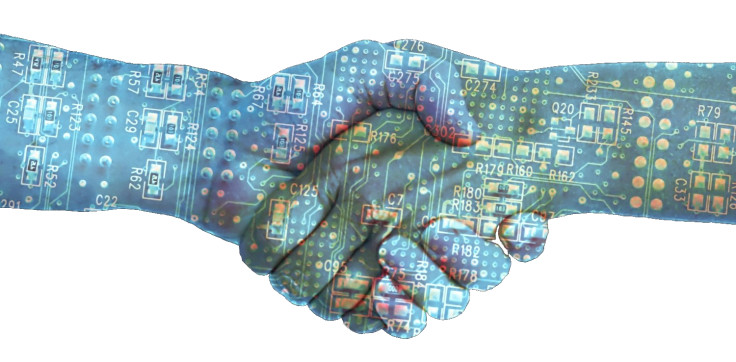 Several high profile names within the financial industry have jumped aboard the bitcoin bandwagon in recent months, leaving big ticket investment banks to join cryptocurrency-related startups.
JP Morgan's former chief financial officer Blythe Masters is now head of Digital Asset Holdings, which itself is developing a blockchain-based system for settling transfers of securities and funds.
And it's not just in the US that the blockchain is being given considerable consideration. Earlier this year the Bank of England released a discussion paper surrounding the technology.
Nasdaq's pilot project is still just a baby step in broader blockchain adoption, with only 75 companies signed up to the Nasdaq Private Market. Whether it is successful or not, rolling it out more widely across the whole of Wall Street would not be possible unless a significant update of the blockchain's software took place.
So while intermediaries may not be going anywhere any time soon, Nasdaq's latest venture will surely cause them to sit up and take note of this emerging threat to their livelihoods.
As Nasdaq chief executive Robert Griefield said: "Utilising the blockchain is a natural digital evolution for managing physical securities."