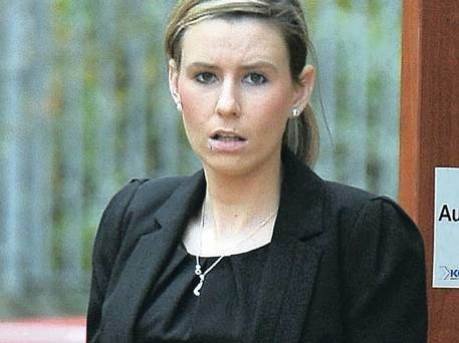 A woman whose false rape accusation led to a man being locked up has spoken of her shame about the lie she told.
Northern Irish mother of one Natasha Foster, 23, from Ballymena, faces punishment for telling police the man assaulted her in 2011.
He was interviewed and locked in a cell before officers eventually believed his protestations of innocence. Foster revealed police initially did not believe her own confession that he had done nothing to her.
Speaking ahead of her sentencing for perverting the course of justice, Foster said: "I really regret it, if I could turn back time and change it I would.
"It's taken two years for the court case to come about so it's just sort of hit me all at once now."
Recalling the reaction of police when she came clean, Foster said: "They thought I was making it up. They thought I was lying to get him out of trouble."
Perverting the course of justice carries the threat of a jail sentence, something which Foster insisted she will accept if it is passed down at Antrim Crown Court.
She spoke of her regret for lying, particularly because friends have been victims of sexual abuse.
"At the end of the day there are rape victims out there and it has effectively messed their whole lives up. I can understand how angry they would be at me. I have seen what they have went through. They will never be right in their life again."
Yet Foster could be spared having to face in court the man she got locked up. His identity is protected but would be at serious risk of being exposed were he to attend proceedings. Judge Desmond Marrinan was deliberating whether it could cause "added damage."
False rape victims have been accused of spreading "dangerous myths" by making up accusations they had been attacked. A report on the issue by the Crown Prosecution Service found around 24 false rape accusations were made each year in the UK.