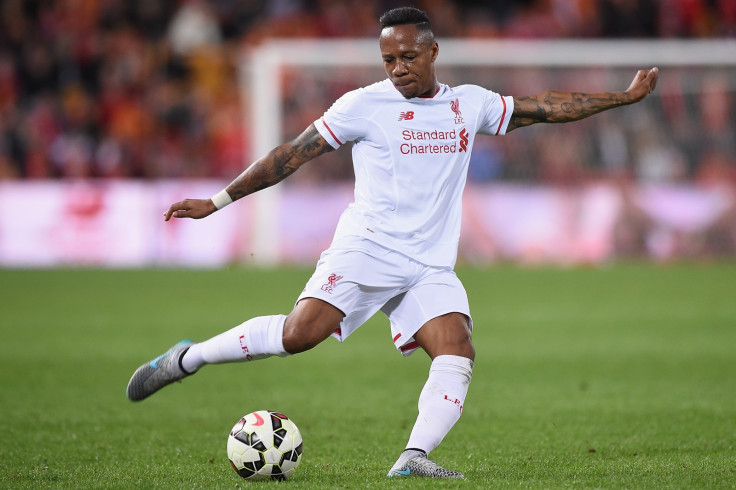 Nathaniel Clyne believes he has joined Liverpool at the perfect time ahead of the new campaign. The right-back moved to Anfield from Southampton earlier in the summer and has subsequently enjoyed an elongated period training with his new teammates prior to the 2015-16 season.
Having also featured for the Reds in pre-season fixtures, the five-cap England international feels he is starting to adapt to both a new system of play under Brendan Rodgers and the quality of the players around him on Merseyside.
"It was important to join ahead of pre-season. I think it's the perfect time for me to come into the team. It meant I was able to join in the pre-season at Melwood and then fly out with the squad on the tour, which has been an amazing experience," he told the official Liverpool magazine.
"Overall it's given me time to bed in and get to know the team and how they play, and also get to know the manager, the staff and how they operate as well. It's all about adapting. We have a lot of training sessions at this time of year to help us get used to each other, familiarise ourselves with how players play, what their best qualities are and so on.
"We've also had a lot of pre-season games, which will help us get used to each other and gel to the formation that the manager wants us to play."
The 24 year old has already set his sights on a long and successful spell at Anfield, and is looking forward to making his home debut in-front of the club's famously passionate fans.
Clyne is under no illusions that he's an automatic selection under Rodgers, but says he hopes to earn a spot in the side sooner rather than later and expects to become a better player in the process.
"At 24 there is an opportunity for me to be part of the set-up here for a good part of my career. That's definitely the aim – I'm here for the long-term. I'm looking to nail a spot down at Liverpool as soon as possible, but I still have a number of things I can improve on that will hopefully make me a better player than I am now," he added.
"I'm confident that I can help the team and that we can have a good season. Making my home debut is something I am really looking forward to. I've seen lots of great atmospheres at Anfield, especially on the European nights, so it will be exciting to experience that."
A move to Liverpool brings different aspirations compared to Southampton for Clyne, with the former Crystal Palace star insisting the Reds can compete for trophies in all competitions this term – including the Premier League.
On a personal note, the defender also has his sights set on Euro 2016 with the Three Lions, but he knows selection will only come off the back of a solid campaign in Rodgers' starting eleven.
"With the squad that we have, I would like to think that we'll look to win every competition that we're in. Our aim has to be a title challenge and trying to make the final of one of the cup competitions, while doing as well as we can in the Europa League," he concluded.
"My main objective for this season is to establish myself as a Liverpool player. If I can do that, hopefully I can be part of the England squad at next summer's Euros. I know that's not going to be easy as there are a lot of quality players fighting for positions in that squad at the end of the season.
"But that's for down the line. First and foremost, I've got a job to do this season and I can't wait to get started."