National peace conference in Mali recommends government hold talks with Islamist groups
Delegates fail to reach agreement on northern territory of Azawad, which has led to unrest in the country.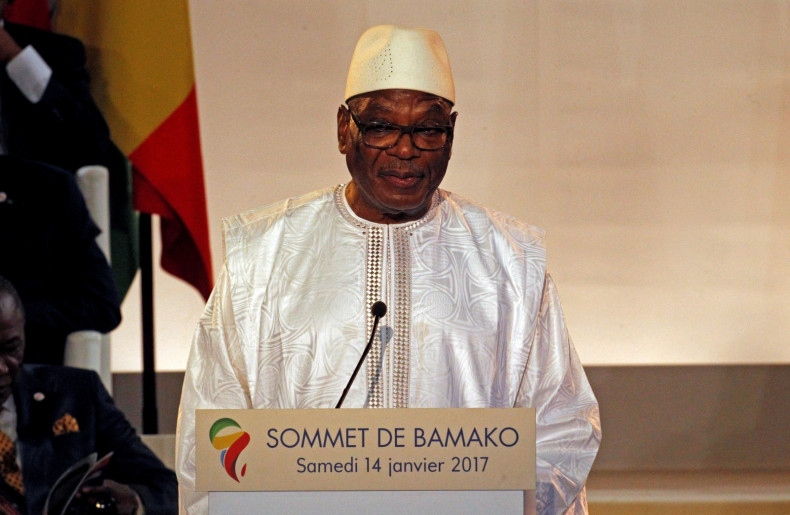 A national peace conference in Mali ended on Sunday (2 April) calling on the government to hold talks with Islamist groups in the country's north.
In the week-long summit, which was held under President Ibrahim Boubacar Keita, delegates suggested that negotiations be held with the leader of the Macina Liberation Front, Amadou Koufa and Iyad Ag Ghaly, the chief of Tuareg Islamist group to end the current unrest.
At the end of the peace summit, a statement by the delegates said, "Negotiate with the belligerents of central Mali, in this case Amadou Koufa, while preserving the secular nature of the state .... Negotiate with the religious extremists of the north, in this case Iyad Ag Ghali."
Ag Ghaly is the head of an Islamist alliance that reportedly attacked Malian troops and was previously the chief of jihadist group Ansar Dine, which in January had said that it would join an Algerian jihadist group led by Mokhtar Belmokhtar.
The peace conference was held to bring together the government, armed forces, former rebels and political opponents to implement a peace accord signed in 2015. The agreement was not executed at the time as there was strong opposition from rebel groups, and jihadists continued to launch attacks on government troops.
The June 2015 peace accord was signed between an alliance of rebels and the Malian government to calm a 2012 uprising, which was waged by Tuareg-led rebels to attain independence for Azawad, a territory in northern Mali.
At the summit, delegates failed to reach an agreement on Azawad, which the former rebels said was the root cause of the current unrest in the country.
"If 'Azawad' is considered as a political entity, that could open the door to demands for federalism," Oumar Sangare, a legal expert at Mali's national university, said.
While, Mahmadou Djeri Maiga, president of the political section of the Coordination of Movements of Azawad (CMA) said the national conference has ensured that no new uprising would be witnessed in the country.
"For us it was important to make clear that will not be another uprising. And for there to not be another uprising we have to put our finger on the problems, we must not simply go through the motions," he said.