Three African nations pushed to brink of famine by drought and catastrophic wars
Nearly 10 million people in conflict-ridden Somalia, South Sudan and Nigeria are going hungry.
Several countries across Africa have been impacted by an ongoing drought that has left millions without food. Three countries – Somalia, South Sudan and Nigeria – are already on the verge of famine-like conditions, exacerbated by the negative effects of climate change and conflicts.
The El Nino effect, the warming of the Pacific Ocean, has resulted in lack of rains and crop failure making last year's harvest – and most likely this year's too – almost impossible for thousands of families in the affected countries.
Furthermore, civil wars and insurgencies at the hands of terror groups are paralysing basic services, disrupting businesses and displacing people.
In most cases, people flee to other nations that are also coping with lack of food and rising prices.
Somalia
In Somalia, half of the population is already going hungry as a looming famine is threatening the life of 6.2 million people.
Two consecutive seasons of poor rainfall have resulted in severe water shortages, a drop in food production, livestock deaths and rising costs of food that is pushing the country towards the brink of a famine just six years after some 260,000 people starved to death in the East African nation.
Persisting insecurity and travel restrictions imposed because of attacks by Al-Shabaab terror group have resulted in the escalation of food prices and a drop in supplies, meaning that people do not have access to basic goods to cope with the ongoing crisis.
Lack of food is forcing people to relocate to other areas of the country or even to other countries, such as Kenya and Ethiopia also affected by the drought.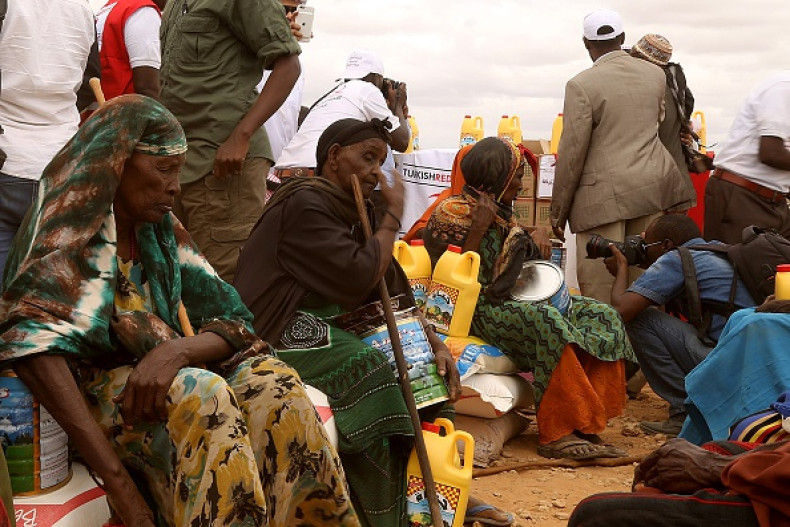 "The looming drought, coupled by ongoing conflict between government and non-state actors and the breakdown of essential services like health, water and education, has made children particularly vulnerable to malnutrition and possible death if immediate assistance does not reach them," Simon Nyabwengi, director of the Smalian section of global charity World Vision told IBTimes UK.
"Active conflict, especially in the south, disrupts communities' livelihoods and makes the more vulnerable to famine."
Nigeria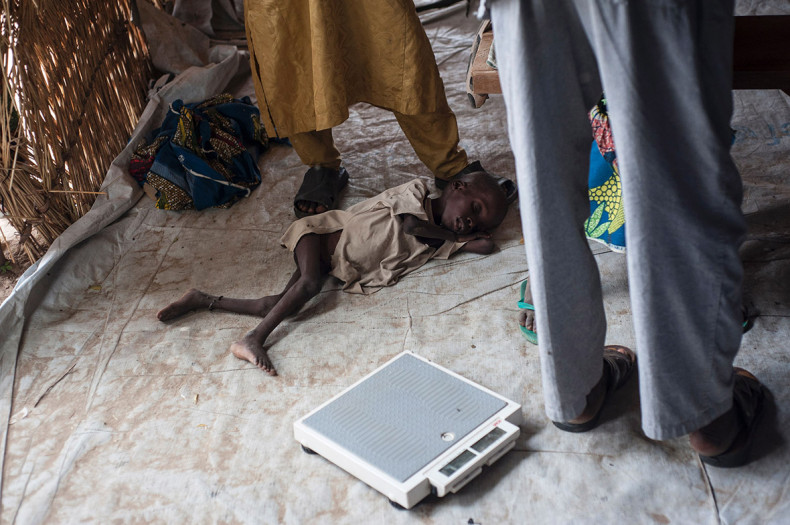 At least 120,000 people are facing starvation due to what the UN described as a "catastrophic" man-made famine caused by Boko Haram insurgents in north-eastern Nigeria. Of these, 78,000 are in the restive Borno state, Boko Haram's birthplace and the epicentre of the group's insurgency.
The UN-agency Food and Agriculture Organisation (FAO) also warned the crisis was likely to deteriorate between June and August.
"One of the biggest challenges when people are displaced, is that they are displaced away from their farms and away from the lake," Kathryn Achilles, humanitarian campaigns manager at Oxfam, told IBTimes UK.
Boko Haram tends to carry out attacks in crowded areas such as markets. As a result, the economy of some of the worst affected areas has been affected due to the closure of markets, a move that has disrupted businesses, but has also prevented people from buying essential goods.
This is not only occurring in Nigeria, but also in surrounding countries that form the Lake Chad basin area, often targeted by Boko Haram.
The region, one of the poorest areas of the world, is witnessing a deep humanitarian crisis exacerbated by the negative effects of climate change. At present, at least 2.6 million people have been displaced by Boko Haram and at least 6.3 million people are facing hunger.
"Lake Chad's water reservoir has been dramatically shrinking over past years, resulting in diminished fishing and reduced agricultural productivity for many communities," Kathryn Taetzsch, World Vision response director for Lake Chad Basin Crisis told IBTimes UK.
"This situation is made much worse as communities that already have little to survive are met with a sudden influx of displaced people, fleeing from conflict and in search of food."
South Sudan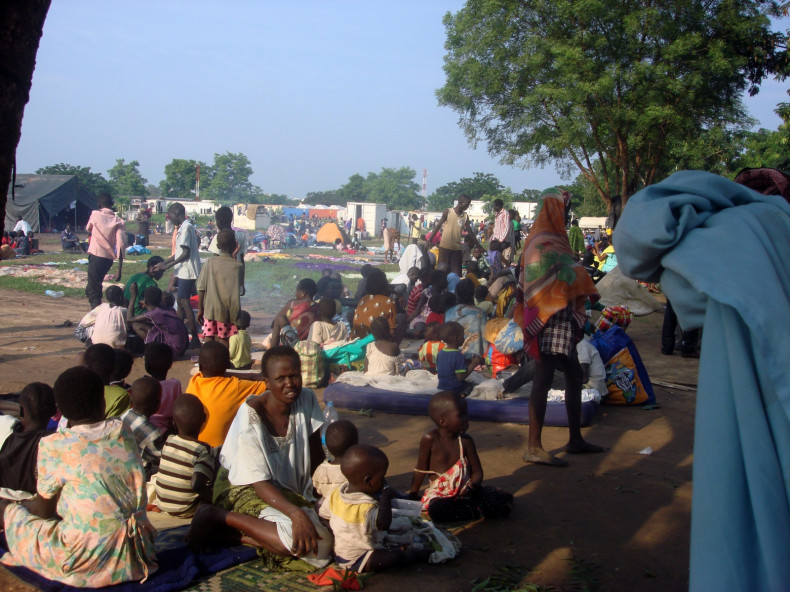 South Sudan's civil war – erupted in 2013 – has caused an estimated 50,000 deaths. The country has been deemed as "Africa's worst refugee crisis" as at least 1.5m people have fled to other countries, while more than 2m are internally displaced.
People are fleeing violence leaving their crops to rot in the fields. In addition, the heavy rainy season has made some roads inaccessible hindering food deliverance.
Many fear hunger will deepen as the conflict has now spilled into the Equatoria region, considered one of South Sudan's breadbaskets.
In 2016, the World Food Programme (WFP) warned the country was witnessing an "unprecedented" level of malnutrition, which was already above the 15% "emergency" level in seven states. In Unity and Northern Bahr el Ghazal states, the malnutrition level was about 30%.
The UN has now appealed for $1.6 bn (£1.2bn) to provide life-saving assistance and protection to 5.8 million people across the country.
Perry Mansfield, World Vision's National Director for South Sudan, told IBTimes UK at least one million of people are suffering from extreme malnutrition.
"We are deeply concerned about thousands of people, and especially children, who are living in extreme vulnerability in South Sudan as a result of the continued conflict and drought," he said. "Unless they receive urgent assistance, the humanitarian needs will continue to escalate, increasing the number of children suffering from malnutrition."