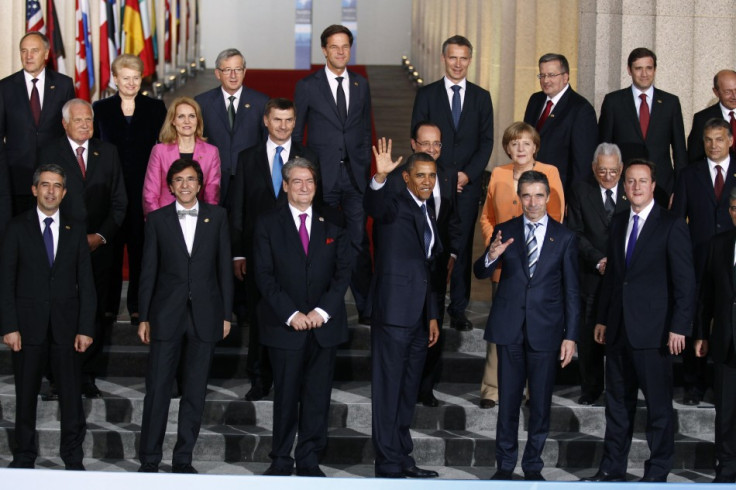 The two-day Nato summit 2012 at US President Obama's hometown Chicago has declared that interim ballistic missiles will protect Nato countries amid growing threats to security especially from those boasting of nuclear capability.
"We have declared an interim ballistic missile defence capability as an initial step to establish Nato's missile defence system, which will protect all Nato European territories, populations and forces against the increasing threats posed by the proliferation of ballistic missiles, based on the principles of the indivisibility of Allied security and Nato solidarity, equitable sharing of risks and burdens, taking into account the level of threat, affordability and technical feasibility," said the statement released by Nato leaders on Monday.
The summit also decided to deploy a highly sophisticated Alliance Ground Surveillance system in order to facilitate the forces to work better in a safe environment.
Some of the Nato allies have also launched significant initiatives to improve intelligence, surveillance and reconnaissance for the safety of the troops.
As part of what Nato calls "Smart Defence", the goals for the year 2020 were also set including inducting more technology into the defence system.
Nato insisted that it will work closely with the European Union (EU) to make sure that the Smart Defence system is kept in place.
"Developing greater European military capabilities will strengthen the transatlantic link, enhance the security of all Allies and foster an equitable sharing of the burdens, benefits and responsibilities of Alliance membership.
In this context, Nato will work closely with the European Union, as agreed, to ensure that our Smart Defence and the EU's Pooling and Sharing Initiative are complementary and mutually reinforcing; we welcome the efforts of the EU, in particular in the areas of air-to-air refuelling, medical support, maritime surveillance and training," added the statement released by Nato.
The summit declared that Nato nations are working hard towards linking the forces with allied forces through various channels as part of Smart Defence.
Apart from the Smart Defence initiative, the summit took crucial steps on Afghanistan. It decided to hand over the lead role to Afghan troops by mid-2013 before the pullout by the end of 2014.
The leaders reiterated that there is no need to rush the pullout and stick to the old deadline; however France has stuck to its promise to withdraw its troops from Afghanistan by the end of 2012.