London: Natural History Museum researchers reveal Sophie the Stegosaurus weighed 1,560kg
Sophie the Stegosaurus weighed approximately 1,560kg, equivalent to a large cow, a Beluga whale or a small caravan.
Sophie was unveiled at London's Natural History Museum in December 2014, becoming the latest fossil in its collection. The 150-million-year-old dinosaur was discovered in 2003 at the Red Canyon Ranch in Wyoming, United States. She is one of the most complete Stegosaurus fossils ever to have been found, made up of 360 bones.
Researchers at the Natural History Museum went about analysing the dinosaur, with a UK-based team individual digitally scanning each of her bones.
Now, researchers have said they have been able to more accurately establish Sophie's body mass – a very important step in working out more about her life and habitat during the Late Jurassic period.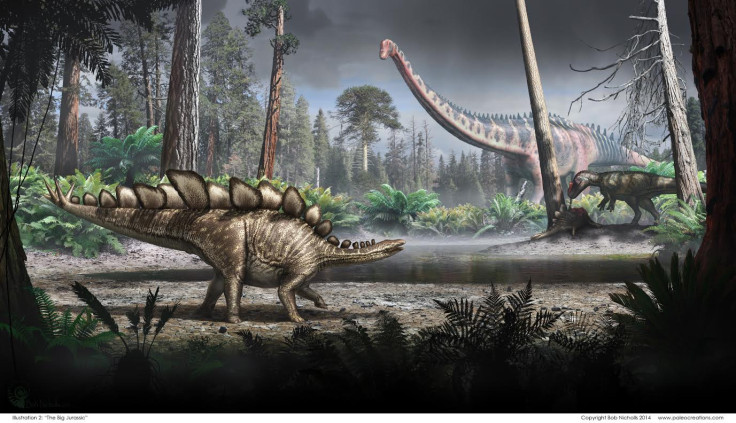 "Body mass is an important character of an animal, but is difficult to calculate for fossils. Previous techniques used the relationship between mass and leg bone circumference in modern animals to estimate the mass of giant dinosaurs and bizarre fossil mammals," the researchers wrote in the Royal Society Biology Letters.
Another technique to work out body mass is created 3D models of fossils and wrapping shapes around their skeletons to make an estimation.
However, both techniques are problematic giving vastly different values for the same animal. For example, the limb dimension technique said Sophie weighed in at between 2,355kg and 3,751kg. Instead, the team combined both techniques to find a mass that suited both.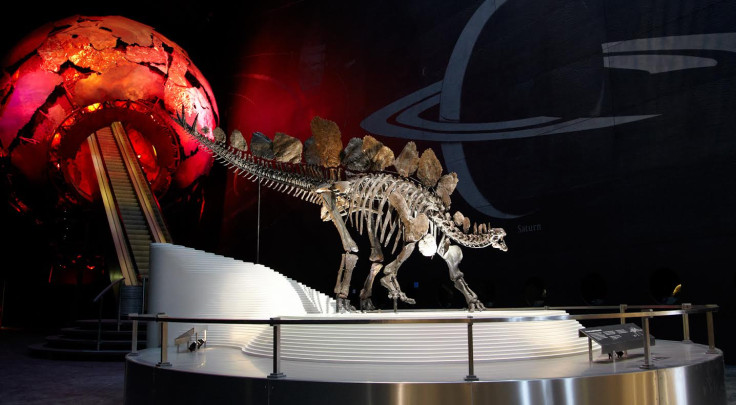 The Natural History Museum's Charlotte Brassey told IBTimes UK: "The body mass we've estimated does make intuitive sense when you stand next to the specimen in the museum. Sophie obviously isn't as large as an elephant, and is closer in size to a rhino. It's important that our analytical methods and our common-sense converge on to the same result.
"Now that we have a reliable estimate for the body mass of Sophie, we can proceed with other projects to reconstruct how she would have lived and moved. We're interested in reconstructing her locomotion, and also looking at what type of vegetation she would have been eating, and how much she would have had to consume. All these calculations require a value for her body mass."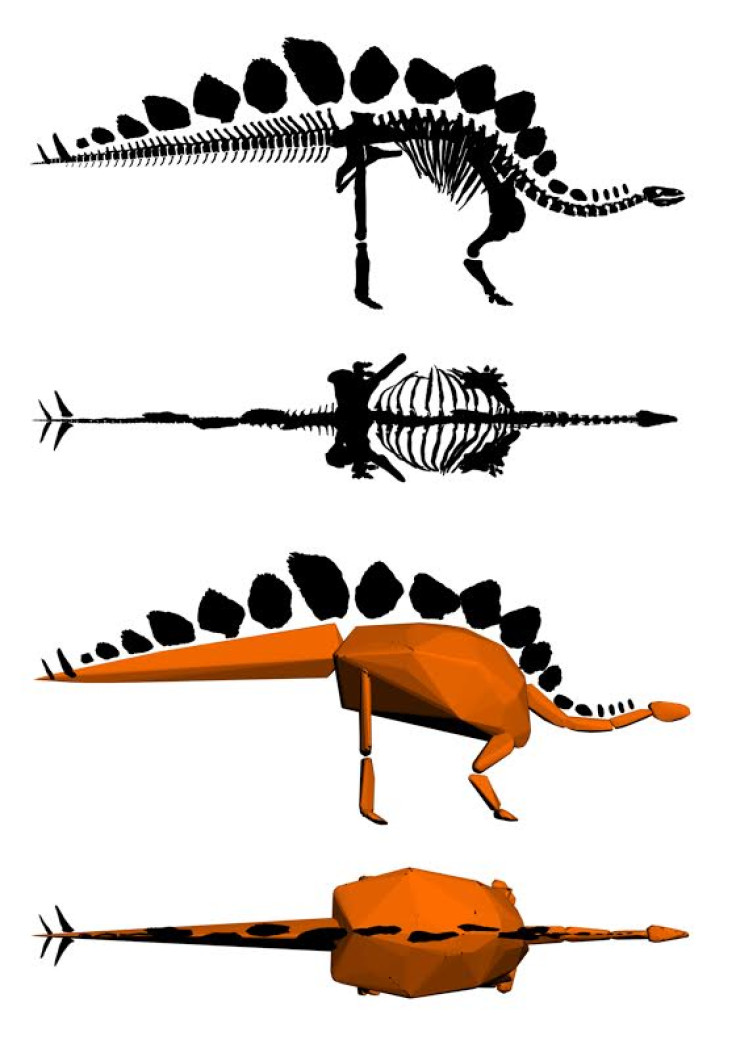 The authors said the weight is 95% accurate, with low and high estimates ranging between 1,082kg and 2,256kg.
Researchers said their findings raise concerns about the use of predictive equations to other dinosaur fossils found, stressing the importance of working out a fossils age before making any further analysis.
"We can also apply this technique to other dinosaurs living at the same time as Stegosaurus," Brassey said. "By reconstructing how large these iconic Jurassic dinosaurs really were, we can get a better idea of how these animals were interacting, and perhaps how the Jurassic ecosystem of Wyoming was functioning as a whole."
© Copyright IBTimes 2023. All rights reserved.