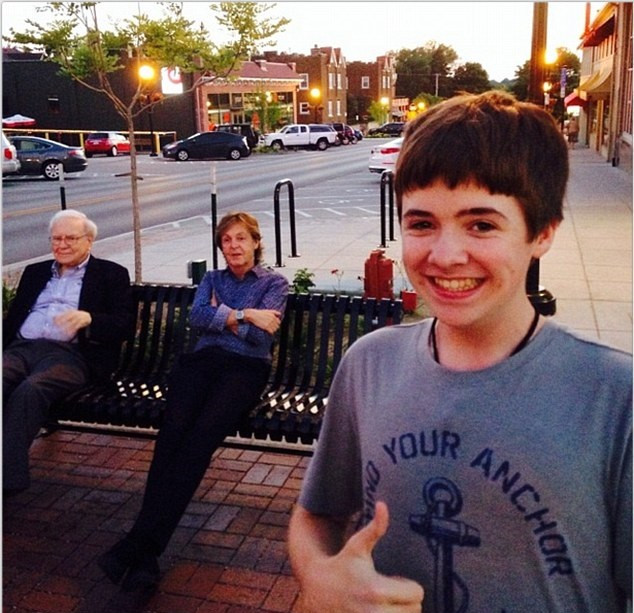 A Nebraska teenager scored the ultimate celebrity selfie when he stumbled upon a music legend and a billionaire philanthropist sat on a bench chatting together.
Billionaire investor Warren Buffett was apparently showing former Beatle Sir Paul McCartney around his hometown of Omaha, when friends Tom White, Jacob Murray and Luke Koesters spotted the famous pair on a Dundee Street.
White peers into the camera with a big grin and a thumbs up, as McCartney and Buffett sit behind him on a bench looking on somewhat amused.
Koester shared the image on Twitter on Sunday night and captioned the photo "Best picture of the night with @WarrenBuffett and @Paul McCartney goes to Tom White!"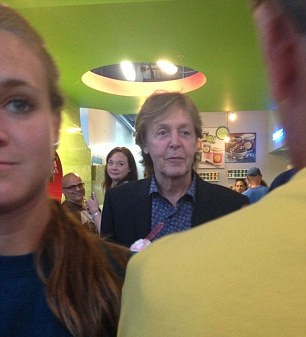 Koester also uploaded a second photograph of McCartney walking down the street.
"Just saw Paul McCartney in Dundee! My night is awesome!!!!!" he wrote.
The mother of one of the teenagers said: "Paul was very kind and wonderful to the kids."
According to the Omaha Herald, Buffett and Sir Paul, 72, had dinner at an Italian restaurant before visiting a local ice creamery.
Avoli's owner Dario Schicke said: "We had a special dish - gluten-free pasta for Paul ...Sir Paul."
McCartney is currently on tour and will perform at the Pinnacle Bank Arena in Lincoln Monday evening.
The veteran rocker was forced to call off his entire Japan tour after being struck down by a mystery virus.