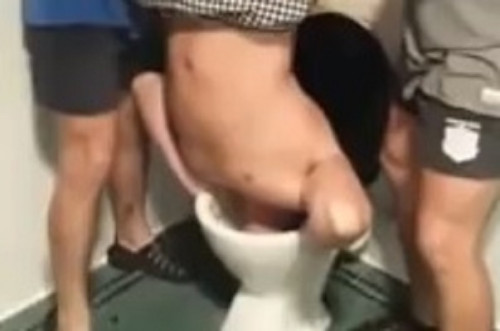 Young people in Australia and New Zealand are playing a new drinking game called "neknominate" or "neknominations".
The game, branded "bizarre" and "foolish" involves people videoing themselves downing an alcoholic drinking and then nominating a friend to follow suit in ever more ridiculous situations – and so it goes on.
A Facebook group called Neknominate has over 12,000 likes on Facebook, despite only being set up less than two weeks ago. Another page, The Best Neknominate Videos, has over 16,000 likes.
According to the Sydney Morning Herald, police were investigating at least one neknominate-related stunt in which a young Australian was filmed illegally travelling in the boot of a vehicle in a bid to create the ultimate neknominate video.
In New Zealand, one video shows a young woman who appears to be in her late teens struggling to down a one litre bottle of vodka, the New Zealand Herald reports.
On the official Neknominate NZ Facebook page, the description of the group reads: "Neck your drink. Nominate another. Don't break the chain, don't be a dick. The social drinking game for social media! #neknominate. Drink Responsibly."
Other videos on the social media pages show people downing whole bottles of vodka, bourbon and Jagermeister in just seconds.
In another, a man pours beer into a toilet before his friends pick him up so he can drink from the bowl.
Prof Michael Farrell, the director of the University of NSW's National Drug and Alcohol Research Centre, condemned the game. He told the SMH: "It's like Jackass and that type of wild behaviour and it's not necessarily very impressive.
"The main issue is the question of scale and context. In general it looks like it could get people into a lot of trouble, with a lot of pressure to drink. It's competitive, heavy drinking, and that tends to end up with people coming to serious grief through alcohol poisoning. It isn't a thing to be encouraged at all."
Rebecca Williams, from New Zealand-based charity Alcohol Healthwatch, said the game was "very, very harmful" and "incredibly foolish".
"It concerns me where will it go, in terms of people trying to outdo the one before, and where does that kind of thing end?" she told the Herald. "To me it could very well end in something quite tragic."
In one video from New Zealand, a young man in a reflective vest appears to be operating a digger to flick the cap off the beer: "They're operating heavy equipment for heavens' sake. There's an element of foolishness, dangerousness and really, really irresponsible behaviour."