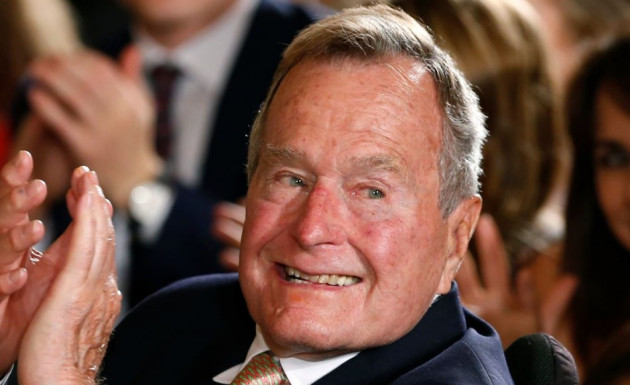 The spokesman for former United States president George H W Bush has apologised for publishing an obituary about South African apartheid hero Nelson Mandela.
Jim McGrath released an obituary, entitled Statement by President George H W Bush on the Death of Nelson Mandela, after he "mis-read the header on the Washington Post news flash".
"Barbara and I mourn the passing of one of the greatest believers in freedom we have had the privilege to know," the statement read, "As President, I watched in wonder as Nelson Mandela had the remarkable capacity to forgive his jailers following 26 years of wrongful imprisonment – setting a powerful example of redemption and grace for us all.
"He was a man of tremendous moral courage, who changed the course of history in his country. Barbara and I had great respect for President Mandela, and send our condolences to his family and countrymen."
'A massive egg on my face'
In an attempt to minimise the damage caused by his error, McGrath said: "I just made a very stupid mistake, I'm very sorry about that. My apologies to everyone at The Washington Post.
"I apologise, because I know a put a lot of people into a modestly stressful position, which is never my intent for my friends in the media. So I'm sorry about that. A massive egg on my face, I'm so sorry."
He also took to Twitter to verify the news.
"The 41 stmnt sent this morning was the result of my mis-reading the header on the WaPo news flash. Stupid mistake by me. Apologies to all," he tweeted.
Mandela, who is still in critical condition, was discharged from hospital on Sunday after initially being admitted in June for a lung infection. The 95-year-old will continue to receive treatment at his Johannesburg home.
"Madiba's condition remains critical and is at times unstable," President Jacob Zuma said in a statement, "Nevertheless, his team of doctors are convinced that he will receive the same level of intensive care at his Houghton home that he received in Pretoria. His home has been reconfigured to allow him to receive intensive care there."