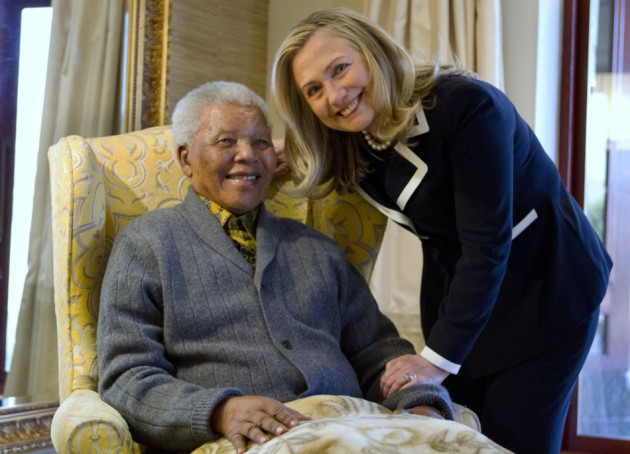 Former South Africa's president and anti-apartheid icon Nelson Mandela is suffering from a recurrent lung infection and is receiving treatment at a Pretoria hospital, according to the presidential spokesman.
Mac Maharaj, spokesman for president Jacob Zuma, also told IBTimes UK that he does not know when the 94-year-old will be discharged.
Mandela was taken to the hospital on Saturday at 1 Military Hospital near South Africa's capital, Pretoria.
His wife Graca Machel told ENews Central Africa (ENCA) that his trademark "sparkle" was waning, but refused to give details about Mandela's health status.
"I mean, this spirit and this sparkle, you see that somehow it's fading," she said. "To see him ageing, it's something also which pains you [...] You understand and you know it has to happen,"
In January 2011, Mandela was admitted to a Johannesburg hospital for what officials initially described as tests but what turned out to be an acute respiratory infection.