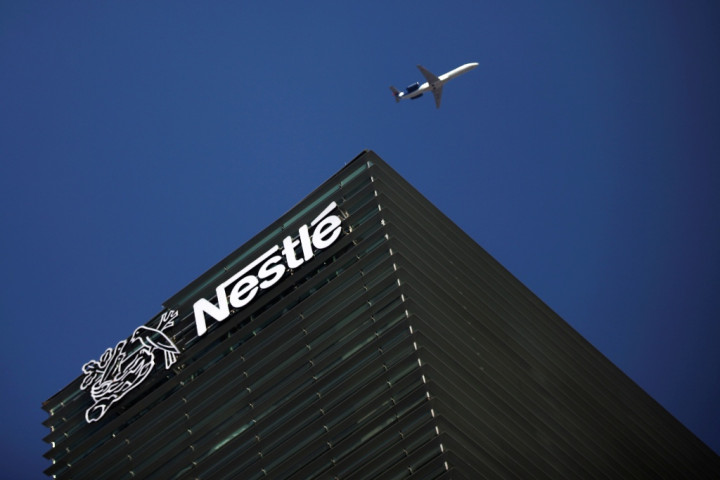 Shares in Nestle dropped after the world's biggest food group said sales growth for the first nine months of 2014 slid on weak consumer spending the world over.
The Nestle stock was trading 2.46% lower to 65.30 Swiss francs at 1025 CEST in Zurich, after dropping 5.79% earlier in the day.
Nestle said in a statement that sales for the nine months to September were 66.2bn Swiss francs ($70bn, £43.87bn, €54.85bn) as against 68.35bn Swiss francs a year ago.
A Reuters poll of analysts threw up an average estimate of 66.78bn francs.
Sales growth in emerging markets, which accounted for 44% of group sales, slowed to 9.5%, from 9.7% in the first-half of 2014.
Growth in developed markets also slowed to 0.5%, from 0.6% in the first-half of the year.
However, the maker of Nescafe coffee and KitKat chocolate bars stuck to its full-year target.
Nestle Chief Executive Paul Bulcke said in the statement: "...Despite the tough environment, in view of our year-to-date performance, we are still aiming for organic growth of around 5% for 2014 with improvements in margins, underlying earnings per share in constant currencies and capital efficiency."
Jon Cox, an analyst at Kepler Cheuvreux told the Wall Street Journal: "The golden period for the multinationals...is over."
Share Buyback
Nestle proposes to spend 8bn Swiss francs on a share buyback programme against the backdrop of lower earnings.
The equity repurchase programme will commence this year and run through 2015, the company said on 7 August after reporting a near 10% drop in first-half earnings.
Nestle decided to return cash to shareholders after selling part of its stake in L'Oreal back to the French cosmetics firm for $8bn.
In May, the Swiss food major strengthened its skincare business with the purchase of rights to several treatments for wrinkles and facial lines from Valeant Pharmaceutical International.
Nestle acquired the rights, allowing it to commercialise several key dermatology products in the US and Canada, in a $1.4bn all cash deal with Valeant, the Swiss firm said in a statement on 28 May.
In 2011, Nestle completed a 10bn franc share buyback initiated in 2010.