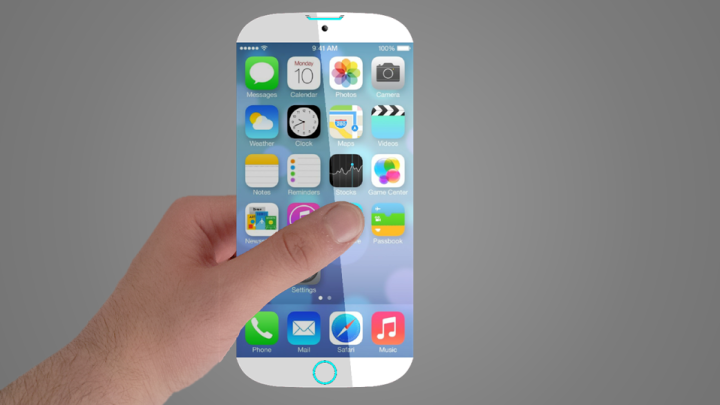 Apple's yet-to-be-launched next-generation iPhone that is tentatively termed by loyalists as iPhone 6 has got people across the world thinking, with respect to new hardware and software aspects that are expected to be featured in the device, when it releases.
Expectations on iPhone 6 have led to the smartphone becoming a victim of intense rumour mills that are seemingly working overtime to report on likely hardware/software enhancements.
Now, in yet another 'expectation', the iPhone 6 could incorporate a reversible (and redesigned) USB to Lightning connector.
Various images seemingly of the reversible USB connector had earlier surfaced, and going by these leaked images a reversible USB cable, that can be interfaced to devices in any direction, is visible.
Reversible USB connectors follow the advanced USB 3.0 standard, and these connectors are yet to enter the production phase. Recently, the USB 3.o promoter group officially unveiled the latest USB 3.0 Type-C connectors.
Apple currently follows the USB 2.0 standard (Lightning Connector) in its iPhone 5, and if the iPhone 6 is indeed built to follow the futuristic USB 3.0 standard, then data transfer rates should naturally become faster, which should establish effective communication between the iPhone and external devices.
Apple's 'Reversible USB' patent
The Cupertino-based company has filed for a new patent, which seemingly reflects Apple's intent to make public customised 'Reversible USB Connectors' within future products. .
Rumours go on to state that Apple-loyalists can expect Reversible USB connectors within futuristic Apple products such as iPad Mini 3 and iPad Air 2.
Apple brought out the Lightning USB connector concept in its iPhone 5, and these connectors allow users to insert them in any way without having to check for orientations.
With the Lightning USB connector, Apple diverted from the standard microUSB connectors that allowed interfacing to external devices, only if users inserted these connectors with one specific orientation.
The latest rumours of Apple introducing futuristic USB 3.0 Type-C USB connectors in iPhone need to be taken with a pinch of slat, as the Cupertino-based company has not issued any official confirmation.