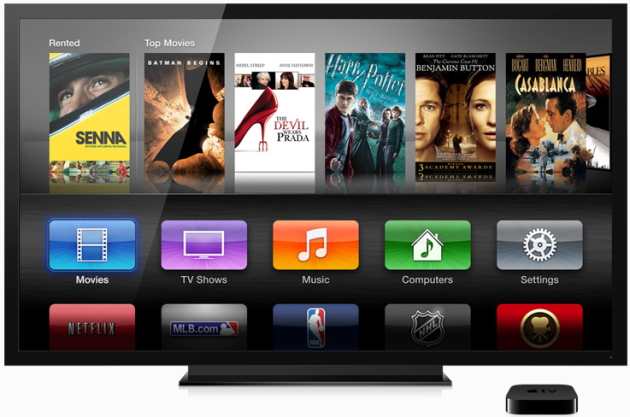 The unveiling of one of the most eagerly waited for gadgets of the year - Apple's new iPad - was accompanied by the launch of the new Apple TV, which brings 1080p playback capabilities to the fore and offers an all-new User Interface.
Following the launch, a forum member at XBMC.org performed a teardown of the new TV and the calculations revealed some interesting tidbits.
To begin with, the device harbours a unique single-core A5 system-on-a-chip (an upgrade from the A4 devices, minus the dual-core processor found in the A5 used in the iPad 2 and the iPhone 4S). The teardown also reveals a rather atypical A5, at first glance... carrying date codes suggesting it was manufactured during the seventh week of 2012, or mid-February, according to the blog post.
However, according to MacRumors, the TV's processor package - labelled APL2498 - indicates a variation on the APL0498 processor found in the standard dual-core A5. The RAM part number on the chip suggests it is a 512MB chip from Hynix - an upscale from the 256MB found in the A4-run TV.
The part number stamped on the chip implies it is an 8GB flash storage from Toshiba, which is the same found in the previous-generation model. Now, given the TV is a streaming-only device, on-board storage is only required to support the operating system and buffer content.
The speculation is that Apple is looking to boost onboard storage in order to handle 1080p content supported on the upgraded model. The question, though, is if 8GB is enough, given the increased file sizes for 1080p content. The company's reasoning appears to be to maintain the $99 pricing on the TV, despite other improvements such as the A5 chip.
Finally, the new set will reportedly also have a second antenna - one that was absent in the previous-generation. It is, however, unclear exactly how the new antenna will affect performance.