For three generations, the Apple TV has been a "hobby" within Apple: unable to do much more than stream content, and with no way for developers to write useful apps. It also had a tiny and easily-lost remote control with just three buttons.
Now the fourth-generation Apple TV ushers in the future of TV, we're told, with apps - and also a remote with five buttons including, crucially, one which lets you order Apple's voice assistant Siri to find things such as TV shows and games from a forthcoming app store, and to play or rewind or fast forward content.
The new Apple TV is notably taller than its three predecessors, though has the same footprint. The remote is black, and about the size of two boxes of matches put end-to-end; the end nearest your thumb is matt, while that in your palm is smooth. The thumb end is touch-sensitive, so that you can quickly scroll through menus and lists – something that was infuriatingly slow on the previous Apple TV remote, with its clicky buttons. (Why did it never get an iPod-style touch scroll?)
Siri is improving by leaps and bounds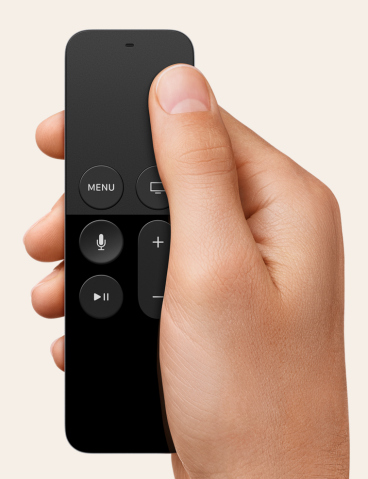 The buttons are a menu: home; Siri; play/pause; and a long volume up/down button which can be programmed to control your TV or sound output. Siri is improving by leaps and bounds, having taken great strides on the Watch (where it seems more accurate than on the phone). Here it works very well, and is even context-aware – so that saying "what did she [or he] say?" during a programme will get it to skip backwards by 15 seconds and put on subtitles, if available.
Siri's searching also works across multiple sources of content, including Netflix, Hulu (in the US), the iTunes Store and more, though there's no Amazon Instant Video app so far. Siri on the fourth-generation Apple TV is a revelation, able to work with indexing of content and subtitles in programmes. And finally, the remote doubles as a game controller with Nintendo Wii-style motion sensitivity.
Then there are the apps – many of which will start appearing almost as soon as the device goes on sale at the end of October (when UK pricing will be announced). There's barely any difference between the iPhone and "TV OS" software (it doesn't do telephony or contacts, for example), so app developers will move quickly to adapt for a larger screen, particularly for games.
But who wants an Apple TV?
In the US, there's lots of excitement about "cord-cutting" – giving up expensive cable bundles in favour of à la carte TV watching. For Americans, the benefit is escaping the torrent of ads that make any TV show an endurance test, and enjoying an ad-free experience by picking the content to watch.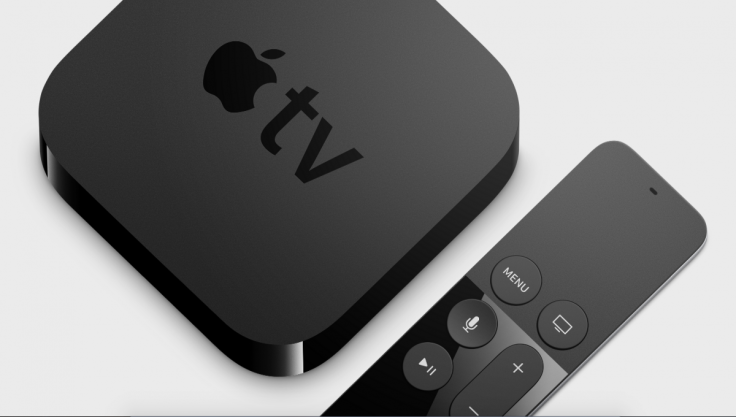 But in the UK, the BBC is ad-free, and even commercial channels have far fewer ads per hour than the US. That makes the desire to shift to piecemeal internet-based viewing less strong. In the UK, the BBC, Sky, ITV and others have made giant strides with their online catchup services.
The BBC's iPlayer is by far the biggest in the UK, with excellent iOS and web offerings. But the old Apple TV never had an iPlayer app. Nor is there one for Sky paid content, only Sky News.
For UK viewers the usefulness of the Apple TV will depend directly on how soon it has an iPlayer app. Once that's solved, the apps (particularly games) become a great add-on; without it, the 4G Apple TV will be an also-ran against products like Google's Chromecast, which can access web content, and Amazon's Fire TV.
Furthermore, TV OS, which powers the 4G TV, won't work on older models. It might be best to wait for the BBC's iPlayer app to get approved before rushing out to buy one when they go on sale in October.