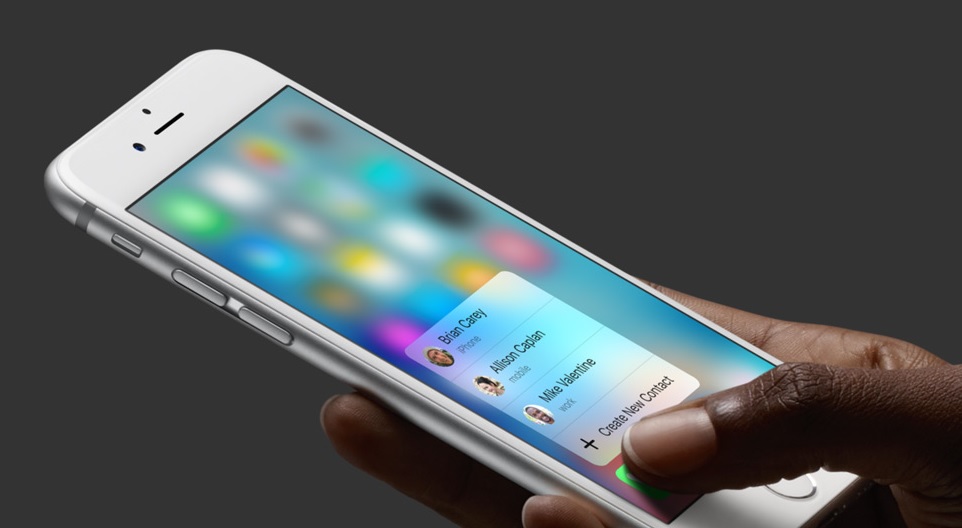 Apple has unveiled the latest additions to its line-up of devices, including a new iPhone 6s and 6s Plus, an iPad Pro, next-generation Apple TV and new Apple Watch Bands.
The event, held at the Bill Graham Civic Auditorium in San Francisco, was one of the biggest in the company's history, as they took the wraps off a mammoth number of new products. Despite the cryptic messages before the event we cracked the code and were successful in guessing what was going to be on show. From an upgraded iPhone 6s and 6s Plus with 3D Touch and an improved 12MP camera, to a new Siri-integrated Apple TV and the huge 12.9 inch iPad Pro aimed at the enterprise market.
Didn't have time to watch the whole announcement? Don't worry, we've boiled-down the key moments from Apple's marathon announcement into an easy-to-digest three minute highlights video:
Apple iPhone 6s and 6s Plus: features, release date, specs, price
As expected the annual cycle of upgrade followed in Apple fashion with the 6s and 6s Plus. Tim Cook describes the handsets as "the most advanced smartphones in the world" and sees the introduction of 3D Touch – a next-generation touchscreen like that used in Apple's Macbook trackpad and Apple Watch display where users can open up more features and menu option as they apply more pressure.
Elsewhere on every smartphone owner's wishlist was an improved camera. The iSight rear camera now offers 12MP images – a 50% increase from the 8MP snapper on the iPhone 6 – and 4K video. The feature of Live Photos whereby it records video and audio a second or so before and after your snapshot and then you can touch to bring them to life is a nice feature for camera lovers. Inside there's the new A9 chip powering it all, making it 70% faster at CPU tasks than the A8.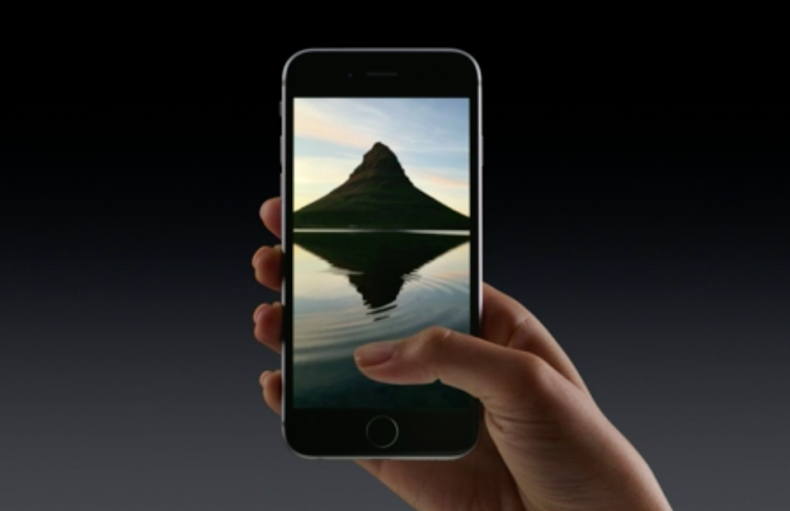 Price starts at £539 (£16GB) for the 6s and £619 (16GB) for the 6s Plus. You can pre-order as of September 12th and will arrive in stores on September 25th.
Apple TV: features, release date, specs, price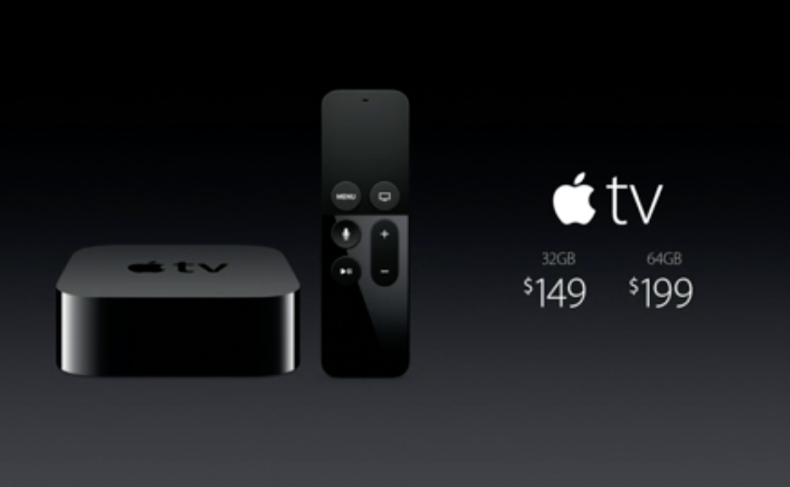 The fourth-generation Apple TV combines integrated Siri, a motion-sensing Wii-like remote control and a brand new tvOS for a complete experience overhaul. Tim Cook believes the future in TV is apps and there's plenty of those. Whether streaming movies and music, using Siri's voice search to find specific stuff like "show me Kevin Bacon movies" (why not?), gaming using the remote with its gyroscope and accelerometer or shopping. We particularly like the new remote with a touch sensitive trackpad, which makes scrubbing through shows SO much easier than before.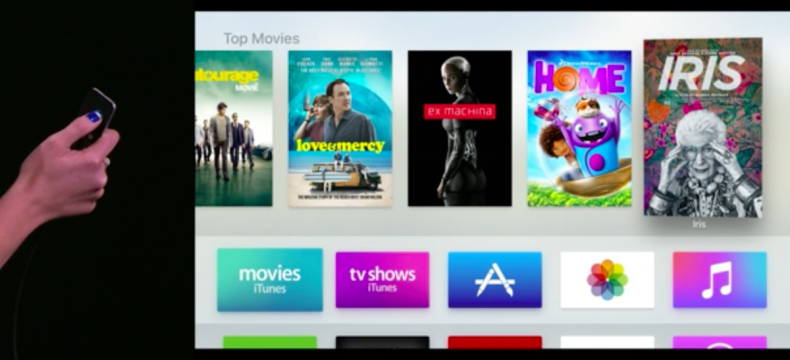 Price starts at $149 for the 32GB version and $199 for the 64GB. Release date available at the end of October.
Apple iPad Pro: features, release date, specs, price
The biggest iPad ever has been revealed with the iPad Pro. The monster tablet, aimed at business users, features a 12.9-inch display – to put that in perspective the width of the iPad Pro screen is the entire length of an iPad Air – and 5.6 million pixels. Performance-wise it features a 64-bit A9X chip with twice the memory and storage of the iPad Air. It's a bit of a beast and it topped off with the announcement of the Apple Pencil – a stylus (would you believe it) with a pressure sensitive tip that will have graphic designers jaws dragging on the floor. There's also a Smart Keyboard case for typing.
Price starts at $799 for the 32GB model going up to $1,079 for the 128GB model and is available from November. The Apple Pencil costs $99 and Smart Keyboard $169 also available November.
Apple Watch: features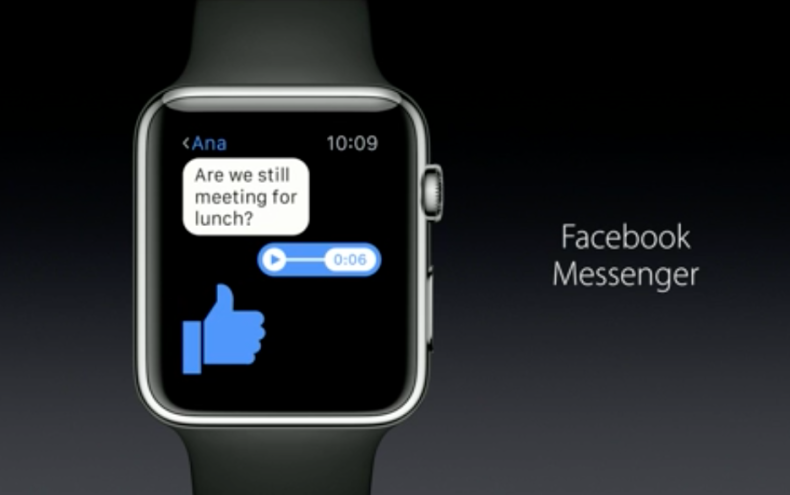 Apple Watch was the first on Tim's list as Watch OS 2 was unveiled for the device. A new Facebook Messenger app, GoPro integration, transit directions and a "game-changer for healthcare" in the form of Airstrip, which allows doctors to keep real-time tabs on patients through data such as heart rate gathered by the Watch. There are also new watch faces, more customisations options and a Time Travel feature (not literally) where you can check your schedule ahead and in the past. Apple Watch also got another fashionable upgrade as Apple flaunted brand new leather bands from fashion label Hermes, which come with the Apple Watch and an Hermes watch face.