Apple announces 'future of television' Apple TV with motion-sensor gaming and Siri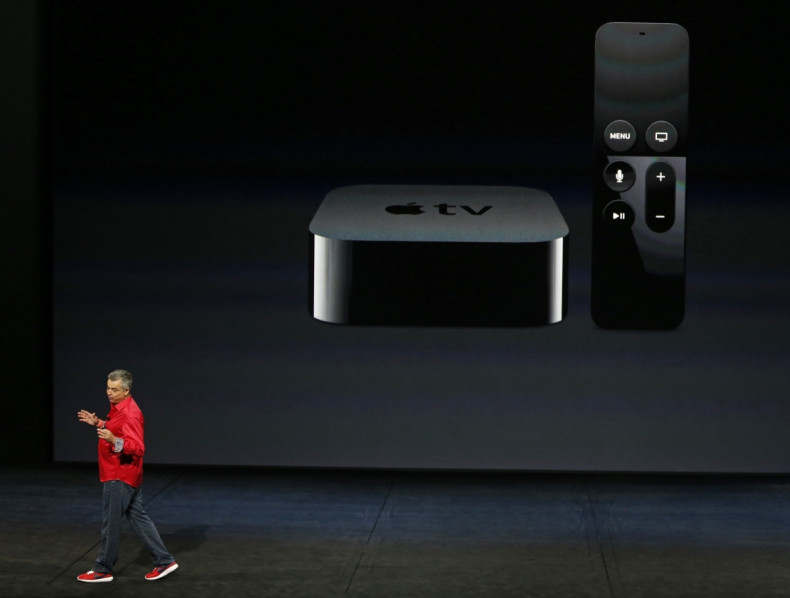 Apple has announced the fourth generation of its Apple TV set-top box, featuring a touchscreen remote control, a new processor and the integration of Apple's digital assistant Siri. The Cupertino company made the announcement at an event in California on Wednesday 9 September, alongside the unveiling of the iPhone 6s, iPhone 6s Plus and iPad Pro.
The latest Apple TV will be much more powerful than its predecessors, featuring a 64-bit A8 processor and an entirely new operating system, called tvOS. Apple CEO Tim Cook described it as "based on iOS but built for the living room".
Another significant feature of the new Apple TV is the addition of third-party apps. Developers will now be able to create apps and games specifically for Apple TV and share them in the new Apple TV App Store.
"There has been so much innovation in entertainment and programming through iOS apps, we want to bring that same excitement to the television," said Eddy Cue, Apple's senior vice president of internet software and services. "Apps make the TV experience even more compelling for viewers and we think apps represent the future of TV."
The new Siri Remote includes an accelerometer and gyroscope, allowing for motion-sensing gaming. Combined with the touch surface, the Siri Remote will allow developers to create games and other apps that have "never been seen on TV before".
Universal search function
Marketing consulting company Strategy Analytics believes that one of the key features of the Apple TV is a universal search function that makes it easier for users to find shows that they might want to watch.
"Regardless of where you sit in the television ecosystem, failing to understand how people find out about programmes in a more fractured media environment means the increasing likelihood of shows going unwatched simply due to a lack of awareness," said Mike Goodman, Strategy Analytics' director of digital media strategies.
"Apple TV provides the fundamental functionality missing from most electronic program guides [EPGs], which fail to take into account the way people get programmes from an increasing variety of sources. Despite improvements to algorithms and user interfaces consumers aren't yet relying on recommendations to help them decide what to watch – fewer than 1 in 10 viewers use recommendations on their EPG."
Availability and cost
The new and improved Apple TV will be available in time for Christmas, launching at some point in October in two configurations: 32GB for $149 (£97) and 64GB for $199 (£129).