New Chelsea manager Antonio Conte urged to retain John Terry, Eden Hazard and Diego Costa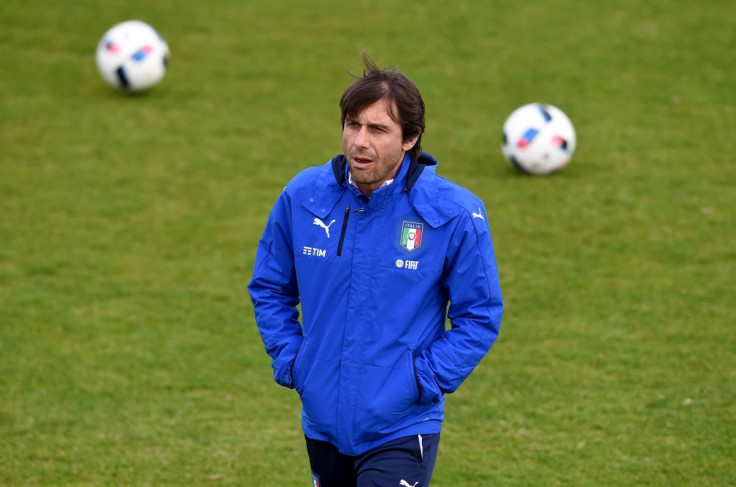 Incoming new Chelsea manager Antonio Conte has been urged to make keeping out-of-contract captain John Terry and star players Eden Hazard and Diego Costa his number one priorities upon arriving at Stamford Bridge in the summer. The 46-year-old is out of contract with the Italy national team after the European Championships and is widely expected to become the latest permanent boss in West London.
Sky Italy understands Conte will sign a three-year deal with the club to take the reins from Guus Hiddink, who has been in interim charge since the sacking of Jose Mourinho last December. Chelsea are unbeaten in the Premier League since the departure of the Portuguese coach and are looking to claw their way back into contention for silverware next season.
Conte is understood to be the man identified to lead a new era at Chelsea, but he is set to arrive at the club with several players on the brink of leaving after a torrid campaign. Terry has been informed he will not be offered a new deal after 21 years with the four-time Premier League champions and former boss Glenn Hoddle says retaining the ex-England skipper is vital for Conte.
"John Terry would be my first signing," Hoddle, who managed Chelsea between 1993 and 1996, told BT Sport. "I would sign him for a year. I'd say to him 'You're not going to play every game but I need you around the club. You don't throw everyone out with the bathwater. You need someone as your ears and eyes. He knows the players, he knows the club.
"You've still got to be good enough and I think he is good enough to still play and I think if he is protected a little bit in front of him. It depends, if it is Conte coming in, how he is going to play tactically but for me John Terry is a must. I would definitely keep John Terry for another year because I think he is good enough on the pitch, but I think you need him around the club. "
Amid Chelsea's harrowing start to the campaign, which saw their title defence fall apart in the opening four months of the season prior to Mourinho's dismissal, a number of players were said to have grown disillusioned will life at the club after Champions League qualification became out of reach. The Sun understands Costa and Hazard are among the throng of players wanting out, and Hoddle has urged Conte of settle their future.
"There is a mini re-build," the ex-England boss added. "Keep Hazard; he has to stay if he can. Costa is grumbling that he wants to move so you have to come in and keep your key players. If you keep your spine you've got some good young players there. I think there is going to be a big change around with Chelsea.
"It is about buying the right players and he will buy players that he knows, so you might see an influx from Italy, but he has instant respect Conte when he comes in because he is international manager for Italy I think he is a good choice."
© Copyright IBTimes 2023. All rights reserved.