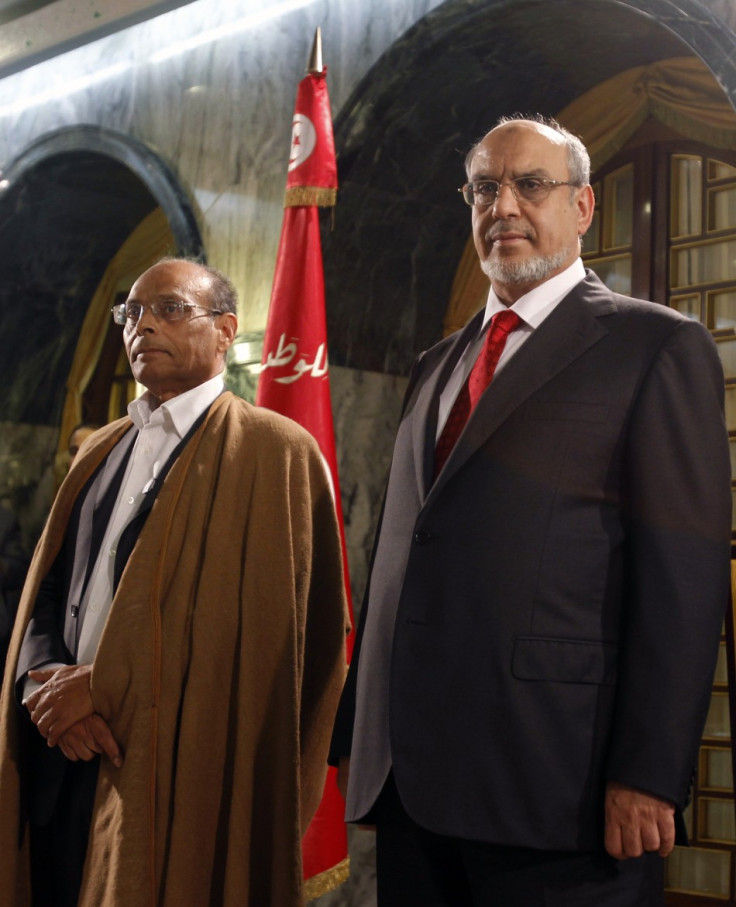 A new government was sworn-in with Hamadi Jebali as the new Prime Minister of Tunisia on Saturday.
Thirty ministers of the moderate Islamist Ennahda party and 11 more junior secretaries of the state also took oath at the presidential palace in Carthage in the capital Tunis. The government was sworn in by President Moncef Marzouki.
The list of ministers was earlier approved by the newly constituted constituent Assembly following a full day's debate.
Before announcing the name of ministers there were intense discussions between the Ennahda and its two allies.
In January, anti-government protesters overthrew president Zine el Abidine Ben Ali, who was in power for 23 years.
Similar anti-government protests were staged in the coming months in almost every country in the Middle East, in what became known as the Arab Spring. Egyptian president Hosni Mubarak and Libyan dictator Muammar Gaddafi were also ousted.
Jebali has announced that job creation would be his top priority.
In 2011, Tunisia's unemployment rose to 20 percent and the economy has not registered a steady growth.