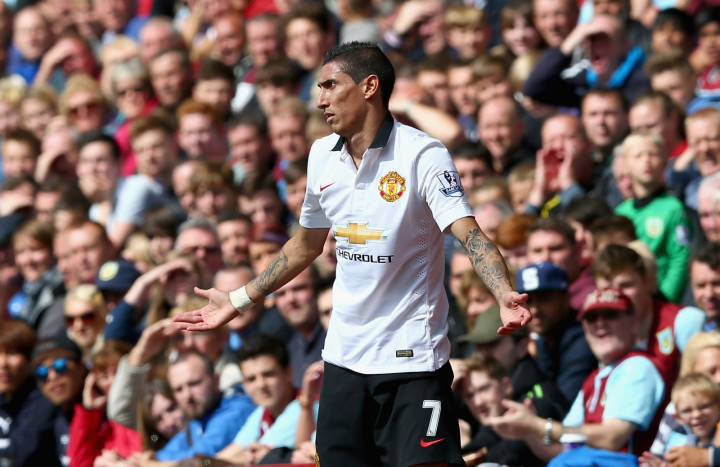 Not many clubs could make six impressive summer signings – two of those undisputed world -class talents – and still have concerns over the competence of their starting XI. But once the euphoria that accompanied quite a surreal transfer deadline day wears off, Manchester United fans will still have lingering concerns over unresolved issues that were seemingly a priority four months ago.
Louis van Gaal's appointment got the ball rolling. Ahead of squad investment, the arrival of a manager capable of making difficult decisions was a prerequisite. Just as importantly, it restored a figure who can entice players to the club by reputation alone - a crucial facet given the club's absence from Europe.
The arrivals of Luke Shaw and Ander Herrera in the space of two days in July helped exorcise memories of incompetence that marred last summer. Their additions quickly addressed the pressing requirements for a left back and at least one central midfielder and the speed with which the transfers were concluded bore promise.
Deals for Marcos Rojo, Angel Di Maria, Daley Blind and Radamel Falcao followed and their arrivals will address a lot of the problems that made watching United such a chore last season. In Rojo, United have a promising centre half who gives them options in two positions. Blind represents another much needed option in midfield and despite his forays as full back for Netherlands, his performances in the middle of the park for Ajax last term – form which earned him the Dutch footballer of the year award – suggest that is where he will operate at Old Trafford.
Di Maria's qualities of unrelenting work rate and unerring pace in attack were sorely missing last term. Falcao's addition needs no explanation; the presence of one of the game's finest number nines is something to be celebrated, not questioned, particularly given concerns over Robin van Persie's long term fitness.
Concern lies within the fact that, despite an outlay of £150m, the club's two main objectives went unaddressed. A commanding centre-half to supplement the loss of Nemanja Vidic and Rio Ferdinand and a dominant midfielder, a requirement that predates van Gaal and his predecessor David Moyes, were quite simply expected.
Mats Hummels and Arturo Vidal were the two most coveted players in the search to fill these voids. United got neither. Most worryingly, United's incoming business doesn't include players of that ilk. The absence of a player capable of getting hold of the ball and finding Di Maria and Falcao could threaten to undermine their progress this season, as would a defence that lacks leadership and cohesion.
Make no mistake, United have vastly improved and some of last season's concerns – the woeful lack of pace running through the side, the absence of a competent passer in midfield – have been rectified. Van Gaal's task of lifting his side back into the top four is likely to be within his reach, but it seems likely the club will be looking to solve the same old problems in January and next summer.