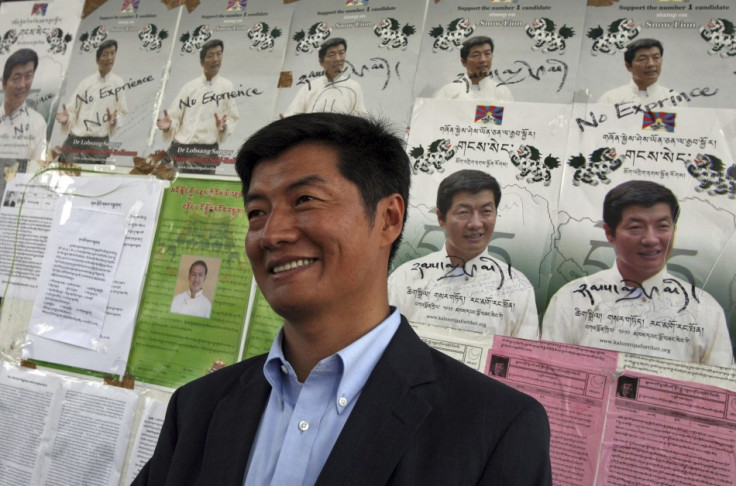 The Dalai Lama presided over a ceremony which saw a new prime minister of the Tibetan government-in-exile sworn in.
Harvard-trained legal scholar Lobsang Sangay took the oath of office taking over the Dalai Lama's political role, a first in Tibet's history.
The 76 year-old Famous Buddhist leader, the 14th in a line of men said to be the living incarnation of Chenrezig, a Buddhist god of compassion, will remain the spiritual leader but had said he needed to resign as political leader to avoid disagreements over his successor after his eventual death.
Mr Sangay was elected in April by tens of thousands of exiled Tibetans to be the Kalon Tripa or leader the administration, which is based in the northern Indian city of Dharmsala, with many analysts at the time saying the victory was a surprise.
While Sangay is also expected to lead the campaign for Tibetan rights and freedoms under Chinese rule, countries have yet to recognise his government.
He said he would work to fulfil the vision of the Dalai Lama to create a secular and democratic society and that his victory and election sent "a clear message to the hardliners in the Chinese government that Tibetan leadership is far from fizzling out."
Dismissing fears, relationship with China could worsen following his election, the new leader also emphasised that the struggle, was "not against the Chinese people or China as a country.
"We are also willing to negotiate with the Chinese government anytime, anywhere," Sangay added.
"Our struggle is against the hard-line policies of the Chinese regime in Tibet... against those who would deny freedom, justice, dignity and the very identity of the Tibetan people."
However, insisting on the need for Tibet's independence Sangay warned: "There is no 'socialism' in Tibet. There is colonialism. Chinese rule in Tibet is clearly unjust and untenable."
The ceremony took place at the Tsuglakhang temple in Dharamsala.
Following traditional offerings of tea and sweetened rice, Sangay took the oath of office at exactly nine seconds after 09:09 (03:39 GMT), the number nine being auspicious, the AFP news agency reported.